Home Movers and First Time Buyers are Still Very Present in Housing Market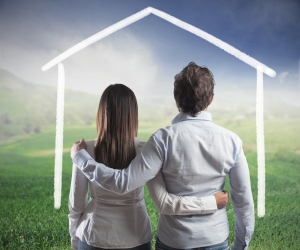 There seems to be no slowing down those looking to buy a property. Reasons behind the high demand from home buyers are varied, but studies have indicated that most are looking for a dwelling that better suits their pandemic lifestyle needs. Even after the pandemic slows down and ends, it is expected that the newly discovered lifestyles will remain important and therefore home life is driving demand. However, with fewer new properties coming to the market, house prices are continuing to rise and it is making it more difficult to climb onto the property ladder.
Sellers are holding back on putting their property on the market for as many varied reasons as buyers are buying, but top reasons are that they believe it is dangerous for buyers to inspect their home while still living in it due to the pandemic and they believe that they will get better offers in the spring as it is the usual time to see a boom from buyers. Yet, they would find that perhaps now is a much better time when demand is so strong.
As long as the inventory remains low and sellers hold off bringing new properties onto the market, the house prices will continue to rise. Buyers will face higher costs in realizing their dream to become a homeowner, and home movers will face those same higher costs when purchasing their dream property.
On the other hand, the mortgage interest rates are very low right now and that serves as a bit of a balance against the rising house prices. Borrowing is cheap and there are even attractive low interest rates connected to fixed rate deals. As long as the rates remain low, it will serve as an incentive to buy and the housing market will continue to be resilient at a time when no one expected it to thrive.