Home Owners Staying Put and Choosing to Remortgage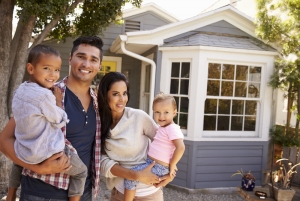 After years of home owners taking the initiative to remortgage, many are now waiting patiently and assessing the possibilities of what is available in the market, according to recent data. Many are deciding to stay put and not move home, but rather take on a low interest fixed rate remortgage which will take them into the future. Figures indicate demand for remortgage through an intermediary has increased in the last five years from 37% of their total lending to 41%. This increase is likely due to low rates and an increase in lender competition.
Remortgage has traveled a long way in only a few years to reside near the top of most mortgage lending options for homeowners looking to move home or stay in their current residence. It has the unique ability to not only provide protection against future rate increases through a fixed type loan, but also provide valuable cash through the process. Most home owners use the cash as a way to pay off old debt, start a home renovation, or make plans for a week or two of holiday.
Over the past year a number of home owners have chosen to remain in their current residence and not entertain the thought of moving home. This is likely due to the current political and economic climate. Uncertainty has dominated the headlines over the past two years since the surprising Brexit vote.
It is expected demand for remortgage will remain high through a major part of this year, according to many housing experts. It is a form of mortgage which can now be applied for entirely online and approved in a short amount of time.