Homebuyers are Still Interested in UK Housing Market No Matter Higher Interest Rates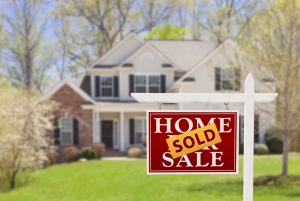 Home buyers are not going away, at least not yet. The drive to buy property may have been spurred by the global pandemic, and in some cases it could still be the motivator for buying, but there are more factors at work now pushing the buying demand. The biggest push to buy is likely to escape rising interest rates. Therefore, as much as there is a demand for buying, there is perhaps a demand for borrowing before it becomes more expensive.
The Bank of England's Monetary Policy Committee (MPC) has increased the standard base interest rate during their last three consecutive meetings. The rate has gone from almost zero at 0.1% in December of last year to 0.75% in March. The next meeting is on 5 May and could result in yet another increase due to the climbing rate of inflation.
Because the interest rate determines the basic cost of borrowing, it would prove smart strategy for someone borrowing or holding a loan of a large amount to seek as low an interest rate as possible. Due to rising interest rates, borrowing is now more expensive than it was in early December 2021, and could be even more expensive after the May meeting of the MPC.
Escaping rising interest rates is a strategy of not only home buyers seeking mortgages, but also homeowners shopping for remortgages.
According to the March data reported by Halifax, the average house price grew to a new record of £282,753.
Though the higher average could be closing out many first time buyers and likely some home movers, the desire to buy is not expected to see a decline any time soon. There is still a demand for buying versus renting and as renting costs climb it pushes many to consider an alternative. Many see it as a way to invest in themselves by buying property when choosing homeownership over renting.
Despite the rate increases seen from lenders, borrowing is still attractive. Certainly the rates of today could be cheaper than they will be in the months ahead. It could be a smart move for those considering a mortgage or remortgage to take action sooner rather than later if they want to secure an interest rate available rather than wait till after more interest rate increases.