Homeowners and Home Buyers Sought Low Interest Rate Deals in September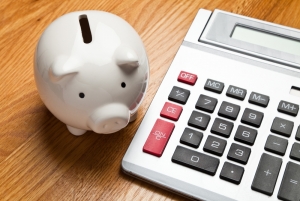 With warnings that there was a possible interest rate increase on the horizon by the Bank of England's Monetary Policy Committee (MPC), hopeful home buyers took action. The activity in the housing market impacted the average UK house price and it increased to £226,000 in September. This is £11,000 more than the previous year in September 2016.
The Office for National Statistics (ONS) data showed the annual house price growth at 5.4% and a monthly increase of 0.4% from August when the average house price was £225,956.
The average house price in England increased annually by 5.7% and in Wales by 5.3%, followed by Scotland with an increase of 5.3%. Though the house price is calculated differently in Northern Ireland, they too recorded growth of 3% over the third quarter of 2016.
London continued to have a slowdown in the market. House prices fell 0.2% from August to September, and the slowest annual growth in all of the UK at only 2.5%. The capital still remains the most costly area to purchase a home with the average home costing £483,568.
Not surprisingly, the data released by UK Finance revealed an increase in mortgage lending in September. Remortgage lending was strong as homeowners likely rushed to secure a low interest rate before a possible increase by the MPC.
With an increase over the previous year by 4%, first time buyers borrowed £5.1 billion in September. Remortgage lending increased by 16% over the previous year as homeowners borrowed £6.4.
June Deasy, UK Finances head of mortgage policy remarked, "Remortgaging was particularly strong, with borrowers seeking to lock into historically low interest rates in advance of the widely anticipated rise in Bank base rate at the beginning of November.
"Over the last year, the number of loans for remortgaging has been higher than in any period since 2009. Low borrowing rates mean that mortgage repayments as a proportion of income remain at or close to their historic low point.
"While this ratio may edge upward in the coming months, monthly mortgage payments will remain affordable for the vast majority of borrowers."