Homeowners and Home Buyers to Face Stricter Affordability Reviews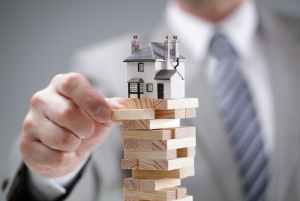 Homeowners and home buyers will be facing stricter affordability reviews when seeking a remortgage or mortgage. Not only will the calculations include the higher costs of living, but also the now higher cost in borrowing. The Bank of England's Monetary Policy Committee (MPC) last week increased the standard base interest rate to the highest level in 13 years. In December, the rate was at an historic low of 0.1% and by May it is now at 1.0%. This rapid increase comes as each of the last four consecutive MPC meetings resulted in a rate increase.
The MPC has hiked the base rate in response to rapidly growing inflation. The target rate set by the Bank of England is 2.0% but it is expected to reach 10% in the months ahead. Not only is money not stretching as far as it did this time last year, but the higher interest rates offered by lenders will be taking a toll on household budgets as well.
Homeowners that are coming to the end of two year mortgage deals will likely be facing very different financial offers than they were previously offered. Those that mortgaged last year and have short terms should be on high alert as to watch the Bank's rate closely and prepare for higher repayments now as the rates they will see next year when their terms end will probably look very different.
Home buyers are likely to be discouraged as to how different their opportunities are now than they would have been only six months ago. They will be finding they aren't able to qualify for properties that they might have only weeks or months ago.
Lenders are not only going to be putting borrowers through stricter reviews of their affordability, but they are likely to start seeing more risk in lending and tighten up the once open and competitive market to which borrowers had become accustomed.
Home buyers, especially first time buyers, are in a housing market that is much less friendlier than likely ever seen. The average asking price is still at or near record highs in most regions, there is still a lack of supply of properties on the market in relation to the high demand of buyers, and borrowing is more expensive. The average deposit is growing while the ability to save for one is dwindling due to inflation.
Homeowners have more opportunity to discover relief from the rising rates and financial burdens of inflation than home buyers. Remortgaging could offer the benefit of securing a low interest rate and with a fixed rate lock it in for the length of the deal's term. It means a chance to secure a safety net around one's budget and escape the impact of higher rates for years to come.
It is such an attractive opportunity that even homeowners not nearing the end of their current term are choosing to pay a penalty fee to end their mortgage term early and secure a remortgage now. It allows them to take choice of an interest rate offer of today, versus waiting out their term and facing much higher rates of the future. This is, of course, assuming that the warmings of more interest rate hikes to come does occur.
Just as continuing on with the goal of becoming a homeowner will be put on hold for some hopeful home buyers due to the higher interest rate offers, a remortgage won't be the right choice for every homeowner.
It doesn't mean however that every homeowner shouldn't shop for a remortgage to determine any possible offers. Then with quotes in hand, a homeowner could decide the best choice for their unique situation, while keeping in mind that lenders are going to be making it harder to borrow with each rate hike. They have to do so, because as each cost that falls upon a consumer grows so does the risk of not being able to handle or repay their debts especially with such high value loans like a mortgage.
Borrowing is now more expensive than it was this time last week. However, considering the philosophy of the glass half full, borrowing is likely cheaper than it will be in the weeks ahead.