Homeowners Are Paying Too Much Money but Still Have Opportunity to Save Money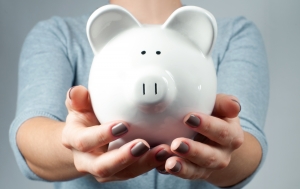 Homeowners were once hopeful home buyers. They shopped for the home they both loved and could afford. Once the mortgage was approved and everyone was moved to the new property it could be thought that things were in place. As long as repayments were worked into the household budget and made on time, all would be well. However, all is not as it would seem, and many homeowners are caught off guard, and worse yet, they could be paying more than necessary and are missing out on saving money. This avoidable scenario could also cause affordability issues.
When a home buyer becomes a homeowner, they have a mortgage debt that is attached to a specific type of loan for a specific length of term. The most popular type of loan in the past few years has been a fixed rate mortgage. The rate is locked in for the length of the term, which could be any number of years, with two-year and five-year mortgages the most popular as of late.
There are other types of loans, ones that are not locked in with a fixed interest rate. They are variable rates which means the interest rate can change, and tracker rates which are connected to the Bank of England's standard base interest rate. There is another type of loan, one that comes along and surprises homeowners unaware it was going to be put upon them and that is the lender's standard variable rate (SVR).
When a homeowner's mortgage term ends, there is a choice to shop for a remortgage or the lender will move the mortgage to their SVR. When rates are rising, as they have since the end of 2021, experts encourage homeowners to avoid a SVR or they could end up paying more than necessary. The interest rates connected to a SVR will typically be higher than the rates offered with a remortgage. Also, not only is there the opportunity to save by choosing a remortgage over a SVR, but with a remortgage the homeowner could choose a fixed rate and lock in their chosen rate and avoid any further costs should rates increase.
Inflation is still with us and so the Bank of England's Monetary Policy Committee (MPC) is likely to continue to raise the standard base interest rate until it is tamed. The inflation rate was last reported at 6.8% and the target is 2.0%. With inflation still more than three times higher than target, more rate hikes could be expected.
The next MPC meeting is going to be held on the 21 September and the expectation is for the base rate to be increased by at least 0.25% to 5.5%.
The base rate has been increased during each of the last fourteen consecutive MPC meetings, starting in December 2021. The then almost zero rate due to the impact of the pandemic of 0.1% was increased to 0.25% and in less than two years it is 5.25%. Following the meeting this month there will be two more MPC meetings in 2023 in both November and December.
Rather than face a SVR, or to move from a SVR, homeowners should consider shopping for a remortgage.
It is easy to do online. Remortgage quotes can be obtained by simply visiting the website of a remortgage broker or remortgage lender. Brokers work with many lenders for the homeowner's benefit, so many quotes from numerous lenders can be obtained from one site to review and compare. They could also offer exclusive deals from lenders not offered directly to borrowers. Going website to website of lenders to gather quotes is also possible.
Homeowners dealing with inflation while recovering from the financial strains of the pandemic surely would want to avoid paying out more than they need to and by securing a remortgage not only could they save by avoiding a SVR, but a fixed rate could shield them from further rate hikes.
Since remortgage shopping online is fast and easy, a few minutes in the evening or during the weekend is a good time to sit back with a cuppa, shop for a remortgage, avoid paying too much and gain a little peace of mind.