Homeowners Benefit from Competitive Remortgage Lending Market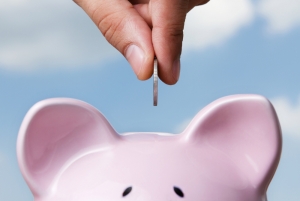 Remortgaging had been lacking in demand in comparison to the demand for mortgages from first time buyers and home movers. Buyers were anxiously entering the housing market to secure a better suited home for their pandemic lifestyle. The many lockdowns and continued threats from the pandemic pushed homeowners and renters to take a second look at their current home. If it didn't allow space for privately working from home, studying for children, and have green areas to escape safely to the outdoors, then a move was deemed necessary. Yet, there were those that stayed put and now they face a unique and beneficial opportunity.
Homeowners have joyfully watched their property values soar. In some areas more than others, but on the most part an increase occurred due to the flurry in the housing market. Homeowners in countryside settings, away from the larger cities, likely saw the highest increase as city dwellers looked to escape the denser populations and overwhelming use of resources such as medical care, food, and more.
By staying put, homeowners watched their property value increase and low interest rates on remortgages get lower. The lower interest rates could offer a substantial savings. A recent report noted that the average monthly savings for remortgaging homeowners was £400.
Not only can homeowners save money with a lower interest rate, but they can realize their pandemic lifestyle dream home. By cashing out the built up equity in their home, the cash could be used to upgrade and improve their home. Making home improvements with an equity cash release remortgage is actually a very popular choice right now.
Due to the many home buyers and remortgaging homeowners, lenders have been pushed into a competitive environment. To gain the attention of the borrowers, lenders are offering more creative products, lower interest rate deals, and attractive incentives such as free valuations or no fees. This could certainly be found with the popular cash back remortgages.
Shopping online for a remortgage is encouraged by experts. It offers a quick and easy way to get possible quotes in hand to begin the process of narrowing down to the best remortgage offer for the homeowner's unique needs. With the many opportunities to save and also revision a home, shopping online could also be a massive motivator to take action now while the benefits of remortgaging are possibly at an all-time high.