Homeowners Building Financial Safety Net with Fixed Rate Remortgage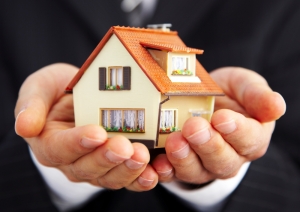 Homeowners are choosing to take on a safety net with their remortgage by choosing long term fixed deals. In a recent report, a third of remortgaging homeowners noted they would only consider a long-term fixed rate to secure a current interest rate rather than face future rates. The Bank of England's Monetary Policy Committee (MPC) is expected to make increases at each of their final meetings of the year which are scheduled for November and December. There is not a meeting scheduled for October, but the Bank has warned they would call an emergency meeting if needed.
The MPC has increased the standard base rate at each of their last seven consecutive meetings. The rate hikes have taken the rate from an all-time historic low of 0.1% last December to the current rate of 2.25%, which is the highest rate in 14 years.
Homeowners that have come to the end of their mortgage term and chose not to remortgage but be moved to their lender's standard variable rate (SVR) are likely paying thousands of pounds more than before and much more than they would likely pay had they chosen a remortgage. Despite remortgage rates being higher than they would have been two to five years ago, they could offer a homeowner an interest rate much lower than a SVR.
Homeowners that are close to having their term end are encouraged to shop early. Doing so online is fast and simple. In a matter of minutes, a homeowner could visit a remortgage lender website and have a quote in hand. Visiting a remortgage broker site could offer many quotes from a variety of lenders to compare and review. Brokers could offer an exclusive deal which makes shopping online with a remortgage broker certainly worth considering.
The opportunity to secure a current rate rather than one later on has some homeowners choosing to take on a penalty fee to end their term early. It allows them to remortgage with a current interest rate rather than when their term would end. Considering that the MPC has increased the rate during each of the last seven meetings and inflation is forecasted to continue rising into next year, there are probably many more rate hikes to come.
A remortgage could be so important to one's financial strategy to weather the months ahead it is ranking high on searches and it is highly encouraged by experts in news clips and blogs as a possible opportunity to save money when saving money is currently so difficult and so needed.
Homeowners should not delay shopping for a remortgage. A quote of a possible deal could offer the information that will motivate and offer peace of mind despite the warnings of financial hardships ahead.