Homeowners Caught Unaware Could Pay on Rates Three Times More Than Necessary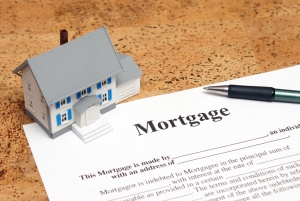 Experts are encouraging homeowners to prepare for higher repayments and to do so they should get familiar with their current mortgage deal and start shopping for a remortgage sooner rather than later. Many homeowners are simply happy to get a mortgage and their property. Focus quickly moves on to planning their move and turning their house into a home. It would be easy to forget about the details of their mortgage loan and many do.
However, when the economy has forced interest rates to increase, it is important to get reacquainted with their mortgage. Homeowners should be aware of when their mortgage term is nearing the end. If they don't, they could be caught unaware and be forced to pay more than necessary while they rush to remortgage. By being alert to when the mortgage term is due to end, it allows the homeowner to shop remortgage offers and choose the best remortgage deal.
When a homeowner's term ends, they can either remortgage or they will be moved to the lender's standard variable rate (SVR). Moving to a SVR is considered a risky choice for homeowners with budgets that could be compromised by quick interest rate increases. On the other hand, a remortgage offers the choice of a fixed rate deal which would shield the homeowner from further rate hikes for the duration of the new term. Also, a remortgage normally offers a lower interest rate than that of a SVR.
Since the interest rate is the main determination of cost in borrowing, a homeowner should be seeking as low of an interest rate as possible. There might be other factors that would cause a homeowner to choose perhaps a slightly higher interest rate than the lower one offered, such as being able to choose a long-term fixed rate, but the lower interest rate is typically the choice for saving money.
Paying more on an interest rate on a lender's SVR is usually highly discouraged by experts. The SVR could be double or triple the level of a remortgage interest rate.
Shopping for a remortgage allows a homeowner to determine what offers would be available to them. It will let them create a strategy for when their term ends to avoid a SVR, and perhaps create a strategy to escape their current mortgage early. Some homeowners have made the decision to accept a penalty fee to end their mortgage term early to allow for remortgaging and the ability to choose from current rates.
It was only a bit over a year ago when homeowners were being offered historically low deals from lenders. The Bank of England's Monetary Policy Committee (MPC) had responded to the global pandemic's impact on the economy by lowering the standard base interest rate to an historic low of 0.1%. The rate sat at almost zero throughout the pandemic lockdowns and was first increased in December 2021.
A rate hike has been voted for by the MPC at each of the last eleven consecutive meetings. The recent March meeting moved the rate to 4.25%. The forecast calls for more rate hikes due to inflation remaining in double digits.
Once a homeowner is aware of when their mortgage term is due to end, it is easy to shop for a remortgage. Of course, this is the same for homeowners that have already come to the end of their term and have been moved to a SVR, and those seeking to prepare ahead and create a financial strategy.
A homeowner could have a remortgage quote in hand in a matter of minutes after visiting the website of a remortgage lender. Visiting others would offer quotes to compare. Visiting a remortgage broker could put many quotes from a variety of lenders in hand to review and compare and possibly exclusive deals from lenders not offered directly to borrowers.
With the ability to so easily and quickly shop online for a remortgage, all homeowners are encouraged to do so and discover what savings could be found. Though historic low interest rates are no longer going to be offered, homeowners could surely escape the interest rate of a SVR and have the option to choose a fixed rate to protect from further rate hikes that could occur.
It should be noted that despite the vote by the MPC to hike the base rate by 0.25% in March, it has been reported that few lenders have yet to increase their fixed rate deals. This is due to a more competitive lending market being created by lower demand. This offers yet more motivation to shop for a remortgage sooner rather than later.