Homeowners Choosing Fixed Rate Deals to Hold Off Paying More Than Necessary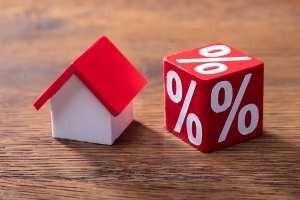 Data released by LMS reveals that homeowners were anxious to take advantage of remortgaging opportunities in September. There were more than two times the volume of remortgages obtained and half of the deals were for five years with a fixed interest rate. The majority of homeowners are choosing fixed rate remortgages to create a safety net against rising rates.
The Bank of England's Monetary Policy Committee (MPC) responded to the global pandemic by lowering the standard base interest rate to an all-time over 300 year historic low to 0.1%, but that low level is not going to last.
According to experts, in the next two years the rate will probably be raised many times by the MPC and could be in double digits in that time period. Rather than take a risk of having to pay with a higher cost interest rate, homeowners are choosing to remortgage.
Homeowners that have had their mortgage deal end or those close to it could likely save a substantial amount of money by remortgaging. Locking in a deal with a fixed rate assures that savings will be realized for years when rates will likely be rising.
Remortgages are available in various creative deals. While many are choosing five year deals, some are choosing slightly higher interest rates to secure a longer term such as 10-year deals.
Some homeowners are not only choosing a fixed rate deal to secure a lower interest rate to save money for years to come, but are also turning their built up equity into cash. An equity cash release remortgage puts cash into hand of the homeowner. The money could be used for any need, but many are using the money to make upgrades and improvements to their home. For some, it is the opportunity to make their home more pandemic lifestyle friendly with a newly furnished private area to work from home or to study, or perhaps an upgraded kitchen or energy efficient heating system.
The chief executive of LMS, Nick Chadbourne, remarked, "Remortgage instructions rose by 50 per cent in September as rumors of an interest rate rise loom large, which may impact the cost of mortgages. Savvy borrowers nearing the end of their current term, and their brokers, will have anticipated this and have begun to shop around to secure a longer fixed-rate deal to weather any increases in their monthly repayments."
Mr. Chadbourne added, "As some lenders will be inundated with cases as a result of the current rate wars, panel managers will have an important role to play in mitigating any mismatch in capacity across the industry, by ensuring that instructions are evenly balanced between firms to maintain service levels."