Homeowners Choosing Fixed Rate Remortgages to Avoid Further Rate Hikes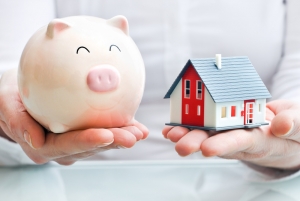 Homeowners are taking advantage of the opportunities brought by remortgaging. The demand has risen for remortgages and was triggered by the many interest rate hikes made by the Bank of England's Monetary Policy Committee (MPC). The rate had stood throughout 2021 at 0.1% until December when the first of five consecutive MPC meetings resulted in a hike to the standard base rate.
The rate in December, at 0.1%, had been the lowest the rate had ever been in over 300 plus years. By the MPC meeting in June the rate had increased to 1.25% which is the highest rate in over a decade.
The latest data released by LMS revealed that the most popular remortgage product in May was a five year fixed rate deal. Those homeowners were choosing a long term deal with a locked in rate that during their term would protect them from further increases by the MPC. Of the homeowners remortgaging, around 63% chose a five-year fixed rate remortgage, while 25% chose a two-year fixed rate, and 5% took advantage of a longer term and chose a ten year fixed rate deal.
A majority of the homeowners reported that they were looking for security over their monthly payments with a remortgage, while a quarter of those remortgaging were concerned with the economy, and another quarter reported job insecurity.
The goal of homeowners in remortgaging was listed as the desire to lower monthly repayments, releasing equity into cash, and to secure a locked in rate now versus choosing from possibly higher interest rates later on.
Close to 44% of homeowners increased their loan size through remortgaging, with the average increase reported at £20,707. The average decrease in loan value after remortgaging amounted to £11,882.
The average decrease in monthly repayments by the 43% that reduced their payments was £181.
The strong demand from homeowners could put lenders into a more competitive mode and that might result in more remortgage products being offered. It would be helpful to homeowners to have longer terms with fixed rates to choose from due to the reported strong demand for that type of remortgage in the May LMS data.
The next MPC meeting, which is expected to result in another rate hike, is in August. There is not a meeting of the MPC in July. This provides plenty of time for homeowners to shop and get the process started to secure their deal.