Homeowners Choosing Penalty Fees to Gain Security with Remortgage Opportunity Now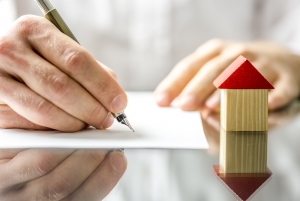 When homeowners reach the end of their mortgage term, they have the opportunity to remortgage. Should they choose not to remortgage, they will be moved to their lender's standard variable rate (SVR). This can be a risky situation due to the fact that a SVR rises and falls at the direction of the lender and at times when rates are rising it could catch a homeowner unaware. One day the repayment is affordable, then it increases, and if it does so several times it could cause the homeowner to face financial difficulty and leave them with few options to make it out of the hardship.
Depending on the economic situation, if a homeowner allows the lender to move them to a SVR it could be at a time when lending becomes tightened due to the risk lenders face in loaning money. It could leave the homeowner with difficulty in getting a remortgage. This is usually seen when the economy is weak and interest rates are rising. With higher interest rates, the cost of borrowing is more expensive.
Many hopeful home buyers are shut out of the ability to purchase as interest rates rise. What was affordable and allowed them to qualify at one point could be ripped away when rates are hiked and they can no longer afford to buy.
This same situation could occur for a homeowner that was able to afford the original mortgage, and perhaps their SVR was also affordable during a time when rates were declining such has been the case in the past few years. However, now that rates have been increased during the last three consecutive Bank of England Monetary Policy Committee (MPC) meetings during December 2021, February, and March, the tides have turned to be less favorable for homeowners.
Left on a SVR, a homeowner could be paying more than necessary. An SVR could be double or more the rate that could be found with a remortgage. Also, the SVR will continue to rise with each rate hike which is expected to be many times throughout the year to deal with quickly rising inflation.
Choosing to remortgage could offer the homeowner a lower rate and with a fixed rate remortgage the rate is locked in during the term of the deal and protects their budget from rising rates.
Homeowners that have been moved to their lender's SVR are encouraged to shop online for a remortgage to determine what opportunities are available. By visiting a remortgage broker's website, the homeowner could get quotes from many lenders at one time and perhaps even an exclusive offer from a lender not offered to the general public.
Homeowners close to having their mortgage term end might want to consider shopping early and determine if the strategy to remortgage a bit earlier could provide them with the chance to choose from lower interest rates available now versus later.
This has been a popular choice of more and more homeowners seeking to grab a rate from today versus the possible higher rates that would be of choice in the near future. Some homeowners are choosing to pay a penalty fee to end their mortgage term early to remortgage due to the opportunities to gain a financial safety net from future rate hikes.
Experts advise to consider all costs of remortgaging as well as the savings from a lower interest rate. By balancing the fees and costs with the savings the true savings is revealed. Of course, currently with rising rates, there is also the priceless peace of mind to secure a fixed rate that will stay in place for months or years ahead.
Remortgaging could offer opportunity as well as hope for a household budget and by simply shopping online a homeowner could discover how much so.