Homeowners Considering Equity Cash Release Remortgage Find Hope in Latest Data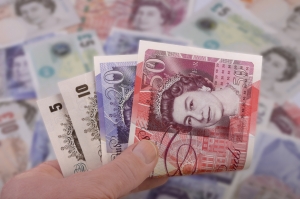 Homeowners continue to monitor their equity growth as the housing market keeps giving them reasons to be optimistic. That is especially good news for those homeowners that are considering the opportunity to remortgage with equity cash release. There had been dire forecasts for the housing market once the Brexit postponement announced, but home buyers are proving that they are more resilient and confident in pursuing their goals than experts thought.
According to Halifax the 12 months to May showed a surprising outcome with a 5.2% increase taking the average house price to £237,837.
The housing market is more stable than most would give credit. This should offer peace of mind to homeowners keeping an eye on their equity levels.
Russell Galley, managing director of Halifax, remarked, "We saw a slight increase in house prices between April and May, but the overall message is one of stability. Despite the ongoing political and economic uncertainty, underlying conditions in the broader economy continue to underpin the housing market, particularly the twin factors of high employment and low interest rates.
"This is supported by industry wide figures which suggest no real change in the number of homes being sold month to month, while Bank of England data show the number of mortgages being approved rose by almost 6% in April, reversing the softness seen in the previous month,' he pointed out.
"While current conditions may help those looking to make their first move onto the property ladder, existing home owners will doubtless be considering long term house price growth which continues to look subdued in comparison to recent years.
"Looking ahead, we expect the current trend of stability based on high employment and low interest rates to persist over the coming months, though clearly any downturn in the wider economy would be keenly felt in the housing market."