Homeowners Encouraged to Consider Remortgage While Deals Are Attractive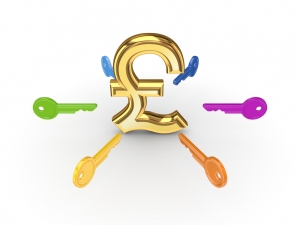 Currently the lending market is still very competitive. Lenders are looking for new customers, especially in the mortgage and remortgage areas of lending. In order to gain attention, deals are offered that cannot be ignored. Low interest rates are coupled with other benefits such as free valuations and legal work.
First time home buyers are offered even more incentive to consider a property purchase beyond low interest rates with the stamp duty being discounted away for homes up to £300,000.
Yet, homeowners likely remain the most advantageous in the mortgage lending market. With the right remortgage, a homeowner could save thousands of pounds over the lifetime of the deal should interest rates continue to increase as expected.
A remortgage could offer a safety net against rising interest rates in an uncertain economy. A deal with a low fixed rate remortgage over a long term could have a homeowner saving for years in comparison to what could occur on a standard variable rate (SVR) with rising interest rates.
There are perhaps millions of homeowners that have yet to take advantage of a remortgage. Many might believe that it will be a stressful process, or that they would find it hard to qualify, yet there are numerous lenders willing to work with complicated remortgage situations. Remortgage brokers can be helpful in matching up a homeowner to willing lenders as they work with many lenders versus just one.
With the benefits to be gained, homeowners are encouraged to consider the remortgage offers currently available. It is a sure way to protect a tight household budget against rising interest rates that could come sooner than later.