Homeowners Encouraged to Remortgage as Economy Faces Uncertainty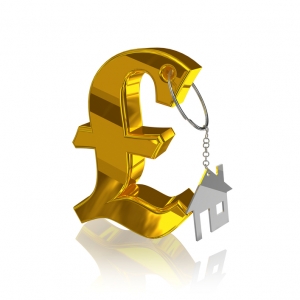 The UK housing market is facing factors that could hold it back and make more problems for the economy. It is a critical part of our economy, and a struggling market will only further hinder our economy as it struggles against inflation and a deep recession. It was hoped the Autumn Statement would announce more to help the housing market, but experts are remarking about the lack of support. Mainly there was little put into place to bring more supply to the market that could bring back first-time buyers and the minimal stamp duty reductions will only be left in place until March 2025.
Capital gains tax annual exemptions will be reduced from £12,300 to £6,000 from April 2023, and then to £3,000 starting in April 2024. The capital gains tax exemptions are not thought to create optimism in investors to buy and create more rental properties. As available rental properties remain low it will drive up rental costs.
According to data from Zoopla, demand for private rental properties is up in the UK by 142% while supply of available rental properties has declined by 46%.
It is thought by some experts that landlords will take advantage of the exemption before it declines and dispose of their portfolio or part of it and lowering even further the number of available rental properties at a time when buying could be difficult for those seeking rental properties.
The stamp duty end is thought to be far enough into the future that its closing will not create a boost in buying and further deplete current supply. However, it is thought to be small in helping to keep the market active when interest rates are making borrowing costly and expected to become even more expensive with further rate hikes next year.
Inflation, energy costs, and higher interest rates have all taken a toll on the ability of first-time buyers to save for a deposit. In the past, during difficult saving effort times borrowing from Mum and Dad for a deposit was a possibility, but now they will have likely experienced their own financial issues and be less likely to be able to accommodate such support.
Homeowners are also facing difficulties from the current economy. The higher interest rates could cause affordability issues for some and push their mortgage into arrears. New homeowners could face negative equity should their property values decline as the market reacts to fewer home buyers.
Homeowners that purchased their property when mortgage offers were connected to the Bank of England's historic low standard base rate will face far different interest rate offers when their term ends as many will in the coming months. When pandemic lockdowns started, the Bank's Monetary Policy Committee (MPC) lowered the base rate to an all-time low of 0.1% which remained until December 2021. In less than a year, the base rate is now 3.0%.
The MPC began making increases in the base rate last December. It has continued to make increases during each of the last eight consecutive meetings. Yet another increase is expected next month which could take the rate to 3.5% or more.
Homeowners could currently be paying on interest rates around 2.0% and have a fixed rate that has shielded them from rate increases. The average fixed rate is now above 6.0% which means borrowing is three times or even more expensive than before and could be a shock for those that come to the end of their mortgage term.
Those at the end of their term that choose not to remortgage will be moved to their lender's standard variable rate (SVR) which could be even more expensive as the rates are normally higher than what is offered with a remortgage. Also, the homeowner would be subject for further rate hikes.
Experts are encouraging all homeowners to shop for a remortgage.
Shopping online for a remortgage deal is fast and simple. It could reveal a source of relief from rising rates with a fixed rate remortgage. It could also offer savings from a SVR and further rate hikes. It might not be the level of rate paid prior, but it could offer savings, nonetheless.
The ability to remortgage at current rates rather than when their mortgage term would end with possible higher interest rates offered, has some homeowners taking on a penalty fee to end their terms early.
The decision made around remortgaging is unique to each homeowner. To start the process, it is easy to shop remortgage lender websites and gather quotes to review. It is also simple to visit a remortgage broker website and gather numerous quotes from a variety of lenders during a one site visit. Then comparing quotes will offer information important to come to a decision that is best for the homeowner.
Preparing for the months and years to come is necessary, but it is also hard, as there are many factors at play that make the future uncertain as to how the economy will perform. It is therefore important to act when opportunities arise, and for homeowners a remortgage could be an important opportunity to not miss.