Homeowners Encouraged to Remortgage Before House Prices Decline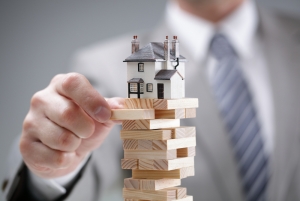 Homeowners are being encouraged to seriously consider a remortgage. Not only are homeowners facing higher interest rates, but they could soon be losing value on their properties. This could result in several different scenarios for property owners. Those that do not have enough equity built into their home could find themselves owing more money than their property is worth which is what they call "being underwater in a mortgage." This could make it impossible to qualify for a remortgage and could push homeowners into paying more than would have been necessary had they remortgaged earlier.
According to the Centre for Economic and Business Research (CEBR), the average house price will see a decline of 4.5% next year. The height of declining prices could reach 6.2% by the third quarter. Inflation is forecasted to further increase, putting more pressure on the Bank of England's Monetary Policy Committee (MPC) to hike the standard base interest rate.
Of course, the CEBR is forecasting an average. There will be some areas in the UK that will experience more drastic declines in house prices, while others will experience less.
Interest rates are due to continue climbing with a possible increase during the MPC meeting on Thursday of 0.75%. The current rate is 1.75% and with the expected increase it would climb over 2.0% to 2.50%.
Considering homeowners soon due to come to the end of their two-year terms will be moving from interest rates that were at an all time historic low to the current ones which are higher than seen in decades, the financial shock could be substantial. Those that choose at the end of their term to not remortgage could be facing even higher interest rates on their lender's standard variable rate (SVR).
When a homeowner comes to the end of their term, they can remortgage, or they are moved to their lender's SVR. An SVR could be double or more the interest rate level of a remortgage. When rates are rising, a SVR is considered risky for homeowners not interested in staying to a budgeted rate. An SVR could rise many times before the homeowner decides or is forced to remortgage to avoid the risk.
Because house prices could be dropping and along with them property values, homeowners are encouraged to shop for a remortgage sooner rather than later. Property value is one part of the equation that determines what remortgages a homeowner will qualify for including the lowest interest rate offers.
Homeowners that are already moved to their lender's SVR should certainly shop for a remortgage. Those close to having their term end should consider shopping as well. There are some homeowners choosing to accept a penalty fee to allow them to end their term early to remortgage with current interest rates rather than those found when their term ends.
It is simple and quick to shop for a remortgage online. Obtaining quotes to review and compare will put important information into the hand of a homeowner. Visiting remortgage lender sites will allow quotes to be gathered or visiting a remortgage broker site could be a one stop shopping experience with many quotes offered from numerous lenders. Brokers might offer an exclusive deal, so they are certainly worth shopping with for a remortgage deal.
The next interest rate increase could be as soon as this week when the MPC meets on Thursday. The next will be in November, which allows plenty of time to shop, take action, and put a strategy in place to save with a remortgage deal before house prices go on the decline.