Homeowners Encouraged to Remortgage Shop Online and Do So Soon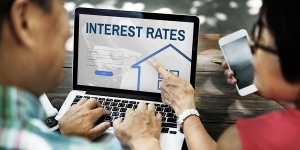 There are strong warnings that interest rates will be rising in the coming year. Within two years, forecasts call for the Bank of England's standard base interest rate to be in double digits. To build a safety net against rising rates and paying more than necessary, homeowners are seeking remortgages. With a fixed rate remortgage on a long term, a homeowner could lock in a low interest rate of today against expected rising rates.
Lenders and remortgage brokers are expecting a rush of homeowners to seek deals. To gain the attention of those homeowners, lenders have put creative and attractive deals on the market. Experts encourage homeowners to shop online to discover what remortgage offers are available. In a matter of minutes, a homeowner could have many quotes in hand in which to narrow down choices and find the best remortgage for their needs.
According to remortgage lenders and brokers, a fixed rate deal is a popular choice for homeowners. As mentioned, fixed rate deals lock in the low interest rate for the term of the remortgage. Another popular choice of homeowners is choosing an equity cash release remortgage which can also be a fixed rate deal. Homeowners are taking the cash they receive with their remortgage and are upgrading and improving their current home. Some are doing so to turn their property into a more pandemic lifestyle friendly home such as one with a private area to work from home or for children to study. Others are preparing their home to be more energy efficient to cut heating and cooling costs.
Because of the many homeowners that are expected to seek remortgages through the end of the year, it is suggested that those interested in a remortgage plan ahead. It could take time to shop offers, begin the process and complete it. Doing so before the best remortgage deals are pulled from the market is a good strategy.
Before the Bank raises the rates, lenders could begin to pull their best and most competitive rates. Rather than miss out on the remortgage opportunities available, homeowners should start shopping for remortgages sooner rather than later.
Again, online shopping is fast and easy. Visiting lender websites can offer quick quotes, or visiting remortgage brokers can offer not only many quotes from various lenders at one time, but many brokers have exclusive deals from lenders not offered directly to the general public.
Interest rates are as low as they are going to get according to experts. Rates could begin to rise early next year. Rather than wait out better offers, shopping and securing a remortgage by the end of the year is suggested for a homeowner to get the best remortgage possible at today's low interest rate offers.