Homeowners Encouraged to Seek Out Remortgage Soon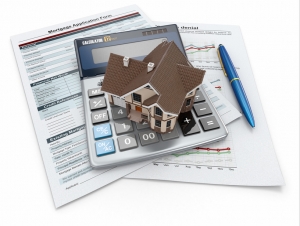 A large number of homeowners are due to have their mortgage deal come to an end in October. Those homeowners at the end of their deal will without a remortgage be moved to their lender's standard variable rate (SVR). According to experts that move could come as a big surprise to their household budget. Many SVRs could be double or more the level of the interest rate the homeowners are used to paying, so a remortgage could offer a substantial savings for many.
Homeowners are encouraged to shop around for remortgages sooner rather than later. It is easy to shop online. Most remortgage lenders and remortgage brokers have websites that offer the ability to gain a quick quote online. The quote will offer the homeowner information about available remortgages and the savings that could be had with a deal.
Another bit of advice is that homeowners should throw away any loyalty to their current lender. Such loyalty could have a homeowner missing out on the best savings. With the level of savings that could be found, and with the economic uncertainty surrounding Brexit, homeowners are encouraged to think first of their financial needs instead of placing loyalty with a lender.
There are attractive remortgages available. There are savings to be discovered and there are opportunities to be found with remortgages. Paying more than necessary isn't what any homeowners should do and in the face of possible rising interest rates, peace of mind with a remortgage is an added bonus in the shadow of Brexit.
Homeowners, those with soon to end mortgage terms and those that are already on their lender's SVR, are encouraged to seek out what a remortgage could offer and if the benefits are right to take action sooner rather than later.