Homeowners Encouraged to Shop Around as Remortgage Lending Changes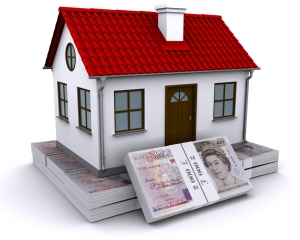 The current lending environment has been attractive to homeowners. Their ability to get a remortgage could offer various types of benefits of which they could be interested in one of, if not all, possible opportunities. Since demand has remained strong in remortgage lending due to the low interest rates available, lenders have been keen to make the most of things on their side of lending to offer competitive and creative deals to assure they are the one to get the attention of borrowers.
Homeowners have been encouraged to shop around to discover what remortgage deals are available. Ever since the Bank of England's Monetary Policy Committee (MPC) cut the standard base interest rate in March not once, but twice, to the historic level of 0.1%, it has been possible for homeowners to find exciting remortgage deals to save money, to get cash in a hand from an equity release remortgage, or secure a fixed rate remortgage.
As the impact from the pandemic is being felt, while many have sought a remortgage deal, others have been waiting. That could be a risky move as the remortgage lending market has been evolving quite quickly. Lenders have been adjusting the deals they are offering. A great deal today could quickly be pulled in a short time.
Lenders are learning to navigate the current pandemic situation and sometimes that will lead to quick changes in remortgage offers. For homeowners, it will mean discovering that interest rate offers could fluctuate in the market week to week if not day to day. Best deals offered one day could disappear the next, and loan to value requirements could switch the same.
Homeowners are encouraged to shop around and push loyalty aside to be able to make a choice between various lenders and their remortgage offers to find the best deal for their needs. It will also be important to take action when that best remortgage deal is found, for the market is active and not taking action soon enough could cost a homeowner their best remortgage choice.