Homeowners Encouraged to Shop for a Remortgage Soon Very Soon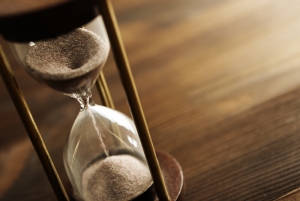 For the fifth consecutive time, the Bank of England's Monetary Policy Committee (MPC) could increase the standard base interest rate. The meeting of the MPC is scheduled for 16 June. The expectation is that the vote will be for another increase of 0.25% and the new base rate will be 1.25%. However, there were members that would have liked for the last hike to be 0.50%, so there is always the possibility of a greater increase than 0.25%. Any increase will be a difficult one for those not prepared for higher loan repayments such as those holding mortgages.
If the rate does get pushed to 1.25% it will be the highest it has been since January 2009. It was then that the Bank was responding to the global financial crisis and an oncoming recession.
Many homeowners are already feeling the pinch to their household budget. Some are still in recovery mode from the impact of the pandemic and lockdowns. There is definitely an impact from higher costs of food, fuel, and energy. Paying more due to higher interest rates could be very difficult for some.
Inflation is the main reason behind the MPC's move to increase the base rate. The Bank has warned that inflation is going to reach 10% soon. There are likely many increases that will occur throughout the year and perhaps into next to correct the problem with inflation. Borrowers are being warned to prepare, especially those holding large value loans.
Homeowners that have had their mortgage deal end and were moved to their lender's standard variable rate (SVR) are encouraged to shop for a remortgage sooner rather than later. Those that are close to having their mortgage deal end and even those that aren't are also encouraged to shop for a remortgage.
By shopping around, homeowners could discover what type of security net they could obtain to help weather the storm that is not going away anytime soon. Borrowers could choose a fixed rate deal to help them escape rising interest rates throughout the term of their deal. There is also the opportunity to gain other benefits with a remortgage such as securing a longer term than the previous or current one, the ability to escape a risky SVR, and some could determine an equity cash release is a strong choice.
All eyes will be on the MPC meeting next week, not only will it determine if a higher interest rate is expected, but also how high the committee believes the rate should be to counter inflation. It should not be overlooked by those that find higher interest rates difficult to endure, especially homeowners. It should be used as motivation to shop for a remortgage soon, very soon.