Homeowners Encouraged to Shop for Remortgage as MPC Begins Meetings for Year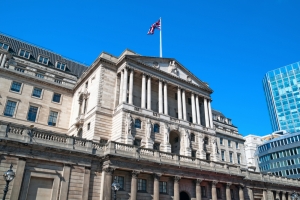 The Bank of England's Monetary Policy Committee (MPC) is due to meet this Thursday and the expectation is that there is no reason to fear another interest rate hike. The current standard base rate of 0.75% should be left as is and there is little talk of the rate being changed until spring. The outcome of Brexit is uncertain and while the MPC will be looking closely at the economy both leading up to the end of March and afterwards, it is not expected that an interest rate change will occur until moving into the second quarter of the year.
The MPC minutes will be scrutinized as to the mood of the meeting and the tone of the committee. Experts will seek to get a look into what could be expected in the months ahead.
At the end of last year, the Bank estimated that the economy was expected to slow more than expected and the catalyst was Brexit. The meeting on Thursday will include a release of the data on the last quarter of 2018 and it will give a better understanding as to how the economy and consumers are doing leading up to Brexit.
While the MPC may leave the interest rate unchanged through the first quarter of the year, that is not the expectation for the next quarter as many believe the rate will be increased by 0.25% in May with perhaps another one or two hikes to follow by the end of the year.
Such anticipation of rate hikes should put homeowners into action to shop for a remortgage. Those that have mortgage deals that have ended, those soon to end, and even those that with a switch would require a fee are all encouraged to shop around for a deal. Seeking out information as to what savings are available, what long terms with fixed low interest rates are offered, and other benefits of a remortgage that could secure one's financial health could be critical as Brexit draws closer.