Homeowners Encouraged to Shop for Remortgage Before New Year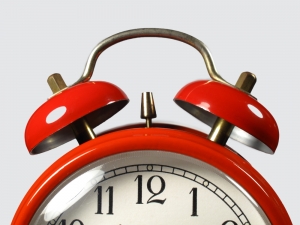 Homeowners are being encouraged to shop for a remortgage sooner rather than later or miss out on many financial opportunities. Gathering remortgaging information before the New Year could be a smart strategy according to experts. Interest rates are still very attractive despite the increase in the standard base rate by the Bank of England this month to 0.25%. The move caused lenders to remove their lowest offers, but many of those were only possible for the strictest of qualifications such as low loan to value (LTV) ratios, top credit histories, and high equity levels. Therefore, the deals still available are definitely worth taking a look at and discovering what savings are available.
The lowest of low interest rate deals might have disappeared, but not only were they likely hard to qualify for, they also likely had high fees associated with them. Higher fees cut into the savings realized in many deals and that is why experts advise homeowners to take into account any costs involved in a remortgage to discover how the costs offset the savings of the deal. In doing so, the very best deals for saving money are more obvious.
Getting started on saving money with a remortgage is as easy as shopping online. Going lender to lender online can offer quotes to be reviewed as to what is available. Make it even easier by shopping online with remortgage brokers. They work with many lenders and offer quotes from a variety of lenders all at once. Many lenders offer exclusive deals to broker customers, so by shopping with a broker a homeowner might discover a deal they would not have found otherwise.
There are expectations of further interest rate increases in the start of the New Year. February is the next meeting of the Bank of England's Monetary Policy Committee (MPC) and without any type of emergency meeting it would be the next possible chance of a rate increase. This gives homeowners a glimpse of how important it is to start shopping for a remortgage before the end of the year.
Reports have shown some homeowners are saving hundreds of pounds per month with a remortgage. With the ability to actually save hundreds per month, shopping for a remortgage online is a quick look into what is possible. By shopping now, the rush to remortgage isn't necessary, and it offers a homeowner the ability to shop for a deal while lenders are still competitive.
Starting the New Year with a strategy to remortgage could be a smart move for 2022.