Homeowners Encouraged to Shop for Remortgages but to Not Focus Only on Lowest Rates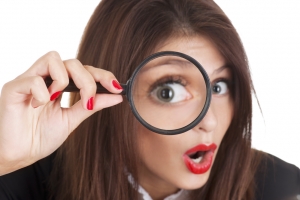 There are hundreds of thousands of homeowners coming off historically low interest rates as numerous mortgages come to an end this year. It has been two years since many home buyers secured their low interest rate as a fixed deal and for the time being were safe from rate hikes. However, at the end of their mortgage term, their historically low rate will be no more, and they will be faced with interest rate choices many times the rate they were previously paying which could amount to hundreds of pounds more per month.
Since December 2021, the Bank of England's Monetary Policy Committee (MPC) has increased the standard base interest rate during each of the last twelve consecutive meetings. This has taken the base rate from almost zero at 0.1% to 4.50%. If forecasts are correct, there could be more rate hikes in the near future as it is expected the rate will reach 5.0% before inflation comes under control.
Experts are encouraging homeowners to prepare for the higher interest rate offers they face by shopping for a remortgage. When their mortgage term ends, homeowners can choose between remortgaging or allowing their lender to move them to their standard variable rate (SVR). An SVR could be more expensive than a remortgage as the average SVR could be double or more the rate found with a remortgage.
Rather than pay more than necessary, homeowners could shop for a remortgage and not only save money by avoiding a SVR, but also by choosing a fixed rate and avoiding further rate hikes.
It is no surprise that there is strong demand in remortgage lending, and the most popular remortgage product has been a five-year fixed rate deal. This shows many homeowners are not taking a chance on the economy stabilizing soon. It offers them peace of mind to have a set rate they can depend on as they adjust their budgets to incorporate a more expensive repayment.
It is simple to shop for a remortgage by doing so online. Getting a quote is easy by visiting a remortgage lender website. Going from site to site could put several quotes in hand to compare. Homeowners could also visit the website of a remortgage broker and quickly get quotes from a variety of lenders to review and compare. Brokers often have exclusive deals from lenders not offered directly to borrowers, so they are certainly worth considering when remortgage shopping.
It should be noted that there are many factors that come into play when getting a new deal. Advertised low interest rates are often reserved for those that tend to borrow very little in comparison to their property value so their loan to value or LTV is a low percentage. This is not likely to be the case for newer homeowners that have had a short amount of time to pay down their mortgage debt. However, sustained demand in the housing market could have put homeowners in a favorable position to gain equity as property values have risen in some areas. Without a low LTV, the best and lowest interest rates could be out of reach for homeowners, but there are still great deals to be found and savings to be had.
Also, the homeowner will find that the best interest rates are often reserved for those picking variable or tracker rates rather than fixed rates. It is normal for this to be the case, as fixed rates are offered at some risk to the lender if rates should rise substantially yet the homeowner is shielded from the higher interest rate during their fixed term. However, a fixed rate offers stability for budgets and shields from rate hikes which could save money overall.
Staying focused on the lowest of all interest rates could cause homeowners unneeded stress. It is not necessarily best to focus on the lowest rate but rather the overall savings and benefits associated with a new deal. For instance, a deal with the lowest of all interest rates could have fees and other costs connected to the offer, while one slightly higher could offer a no fee solution or lower cost overall which would provide greater savings.
Remortgage offers are as different as homeowners' needs. It is important to shop for quotes and review them to find the best offer that suits the homeowner's remortgage requirements. One homeowner may desire a fixed rate with the ability to cash out equity to put money in hand once the deal is completed. While a homeowner may desire a long-term fixed rate and yet another shops for a low-cost fee deal with a shorter fixed rate term.
Luckily there are many remortgage products available on the lending market, and the lending environment is slightly competitive which is favorable for borrowers. For instance, despite the recent increase of 0.25% to the base rate during this month's MPC meeting, many lenders have held back taking their best deals from the market and have yet to pass on the rate hike to borrowers.
It is a good time to shop for a remortgage and certainly there are many benefits financially in doing so, as well as the ability to find peace of mind in a new deal. Shopping online for a remortgage is fast and simple and could be even more simplified when shopping with a remortgage broker. By keeping in mind the desired benefit of a remortgage rather than just focusing on the lowest interest rate offer, the homeowner is more likely to find the right deal for their needs and reap the desired financial benefits.