Homeowners Encouraged to Shop Smart for New Remortgage for Best Deal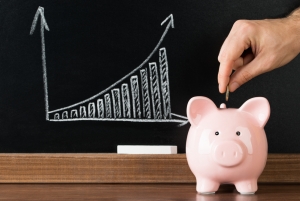 The Bank of England's Monetary Policy Committee (MPC) increased the standard base interest rate during their August meeting a few days ago. The shock has likely been absorbed by those that didn't expect it to happen. However, there are homeowners that could still be unware of the impact the increase of 0.25% will have on their monthly repayments or the amount of money they will spend over the term of their mortgage.
Those that were in need of a remortgage and didn't get a new deal and opted to move onto their lender's standard variable rate (SVR) are likely to be the most surprised according to experts. Some have been content to have their mortgage connected to a risky SVR, but when the increase is passed to them it could change their opinion.
Remortgaging can seem daunting for some. It is easy to pass over the project of getting a remortgage and let other things take priority. However, if a homeowner doesn't want to pay out each month more than they have to then a remortgage could be helpful, and that is only one of the benefits of getting a new deal.
Experts encourage homeowners to shop around for a remortgage. It is easy to do online and broker websites will sometimes make it easy to make comparisons of what is available through lenders. The act of shopping around for a remortgage will enlighten the homeowner as to what opportunities are available including savings.
When shopping for a remortgage push aside loyalty to open up pathways to finding lenders that are offering the best deals. Consider the expert help of remortgage brokers that have deals from many brokers that are not made available directly from lenders. Also, shop smart and look beyond the lowest interest rates. Sometimes the lowest interest rates are not the best deals due to fees. Compare the overall deals and discover which ones along with any fees offer the best overall savings.