Homeowners Facing Affordability Issues as Financial Storm Looms in the Horizon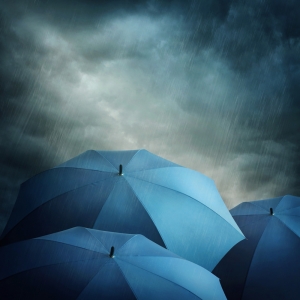 Perhaps there has been no better time to shop for a remortgage this month. The current week and last has seen lenders bringing new remortgage products on the market for homeowners to choose from with some offerings involving attractive incentives. For instance, one lender is not only offering a competitive interest rate, but also cash back of £1,000 to the borrower. Lenders are anticipating a higher demand for remortgages as the Bank of England's Monetary Policy Committee (MPC) meets on 2 February to likely increase the standard base interest rate. It is expected that homeowners yet to obtain a remortgage will feel the pressure of higher rates and seek to find relief for their budgets.
The MPC has increased rates throughout each meeting since December 2021. The base rate has risen from an all-time historic low of almost zero at 0.1% to 3.5% in December 2022. For homeowners on variable rates, the increases are taking a toll on household budgets. Depending on the loan, some have seen their monthly repayments rise by hundreds of pounds.
An even riskier situation exists for those that have had their mortgage term end and having chosen not to remortgage were moved to their lender's standard variable rate (SVR). Those on a SVR could not only be paying more than necessary, but are also vulnerable to further interest rate hikes by the MPC. It could also put such a strain on a household budget that affordability becomes a dangerous issue.
Rather than be moved to a SVR, homeowners are encouraged to consider shopping for a remortgage. Offers might not be as low as before, but they are likely to be lower than a SVR and with a fixed rate remortgage, a homeowner would be shielded from further rate hikes.
If they obtained their previous loan during the period in which the interest rate offers were at historic lows due to the impact of the pandemic, current offers could come as a shock. The cost of borrowing has risen sharply as the base rate has risen from 0.1% to 3.5% and it is due to rise even further in February by a possible 0.5% to arrive at 4.0%. That is a level not seen in over a decade.
It is true a remortgage of today is going to be more expensive than offers seen from 2020 to the end of 2021. However, current offers are likely to disappear as the next MPC meeting results in another rate hike. It is best to consider that savings will come from what will no longer be paid on a SVR and what will not have to be paid should a fixed rate deal be chosen. The savings could be substantial for almost any household moving from a variable loan or SVR to a fixed rate remortgage.
To avoid higher rate offers in the future, some homeowners are choosing to accept penalty fees to end their mortgage term early. It allows the homeowners to remortgage with current rates rather than have to choose from possibly higher rates when their mortgage term was due to end.
The strategy to save and weather the financial storm ahead will look different for each homeowner. Some will take risks and await their mortgage term to end and face the rates available. Others will hope for a quicker than expected remedy to inflation growth and wait for the outcome. While some will do all they can to save now and plan to do the same in the future by avoiding any other rate hikes.
An easy way to discover and put a plan in place is to find out what remortgage offers are available. By visiting a remortgage lender website, a homeowner could obtain a quick quote in a matter of minutes. Visiting another would offer another quote in which to review and compare with the first. The more quotes obtained, the more information acquired to consider and plan for the best remortgage.
It is even easier for a homeowner to visit the website of a remortgage broker. They could have available deals not offered directly to borrowers from the lenders, and because brokers work with many lenders, at one remortgage broker website a homeowner will get quotes from a variety of lenders to compare.
Experts are suggesting the year ahead of us could be hard financially with further strains on households from inflation, higher energy costs, rising interest rates and a possible recession. It could take us into 2024 limping and seeking healing from a straining year. There is always the chance that experts could be surprised at the resilience of markets, and if consumers rein in spending inflation could slow.
Rather than take chances, perhaps homeowners should do all they can to prepare not only in optimistic economic times, but when things begin to cloud over and financial storms loom in the horizon. A good start for homeowners would be to simply shop online for a remortgage and in a matter of minutes have quotes to help one make an informed decision to perhaps offer shelter for their own budget in 2023.