Homeowners Facing Higher Payments on SVRs versus Remortgage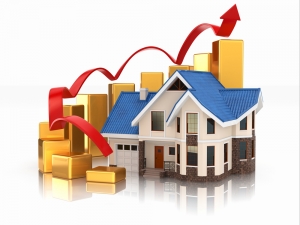 Homeowners could be missing out on a savings by not remortgaging. Not only could they be passing up on a savings, but they could be faced with paying even more than usual. Once a homeowner's current mortgage deal ends they can either remortgage with a new deal or they are moved to their lender's standard variable rate (SVR). It has been reported that while on the average remortgage deals could save homeowners hundreds of pounds per month, a SVR could cost them thousands.
According to Moneyfacts, the average SVR is at a low 4.41%, while the average interest rate paid by those that mortgaged with a two year fixed deal in March 2019 was 2.49%. Therefore, moving to a SVR could push homeowners to pay almost a double level in interest rate, which amounts to a substantial amount of money.
However, by passing on a SVR and instead remortgaging to a new 2 year fixed rate to lock in the possible savings a customer could save. Lenders are offering very attractive low interest rates on remortgages.
Those that have been impacted by the pandemic are expecting to find it difficult to remortgage, but experts encourage homeowners to shop online and discover what deals are available. A good place to start could be a remortgage broker. A broker could be helpful in obtaining a remortgage due to their working with many lenders and knowing which ones would be willing to work with a homeowner that has a complicated remortgage need.
Eleanor Williams of Moneyfacts.co.uk remarked, "Undoubtedly, although there may be those currently struggling financially, it would be unwise for borrowers to assume that they would not be eligible for a new mortgage, even if their existing lender is unable to offer a new deal.
"Seeking independent advice from a broker who is up to date on the ever-changing mortgage sector could unveil options which may save them significant sums.
"There are "furlough friendly" lenders who may be able to assist, lenders who may have different lending criteria to their current provider, and some brokers may have access to deals which borrowers cannot obtain directly.
"Those who feel put off remortgaging due to concerns around finding funds to meet associated costs should note that while the percentage of the market offering fee free deals has reduced by 6% year-on-year, there are many products available without a fee, and at 2.75%, the average rate for fee-free fixed rates is lower than the average for those which do charge a fee (2.92%).
"Equally, there are still many options which could help to reduce upfront costs, with the proportion of the market offering various incentive packages remaining fairly stable year-on-year. The right mortgage is about more than just the initial rate offered, and advice could be invaluable in assessing what may be the best route forwards for an individual's circumstances."