Homeowners Finding Tremendous Savings and Opportunities in Remortgaging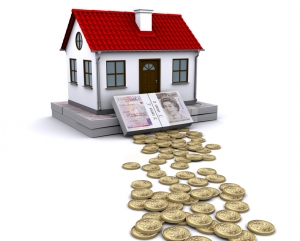 Homeowners that are near having their mortgage terms end should start shopping around for a remortgage opportunity as soon as possible. Tremendous savings could be found with a lower interest rate than what the homeowner is currently paying. Even those that have allowed their mortgage terms to end and have been moved to their lender's standard variable rate should shop around. For according to a recent report, homeowners who remortgaged in September are now paying repayments at an average monthly savings of £200.76.
The report mentioned above was the Monthly Remortgage Snapshot by LMS. Not only did the report reveal that homeowners were saving money with a remortgage, but many were choosing to increase their loan amounts. The pandemic has pushed many homeowners to seek ways in which to improve and upgrade their property to both increase its value, but also to make it better fit the pandemic lifestyle of spending more time at home as well as working and learning from there.
Nick Chadbourne, the CEO of LMS, remarked on the increased demand for mortgaging from home movers, "While we are seeing many remortgagers increase their loans, potentially for home improvements, it appears many more are looking to move to a new home, and prices have been driven up accordingly."
In forecasting how the pandemic will impact the economy and borrowers as the Christmas holiday approaches, he said, "It's unlikely that the housing market will remain immune to the tough external factors, and the stamp duty holiday granted by the government is likely to be a significant factor in increased recent activity.
"Though we are expecting the balance to shift back towards remortgaging, in part down to the expected surge in early repayment charges at the end of the year, we will also see two spikes in the home moving market, which will have a negative impact on remortgaging.
"The first will be just before Christmas, as borrowers look to move before the holidays, and the second will be at the end of March when the stamp duty exemption comes to an end. At both of these times lender and broker capacity to handle full remortgage cases will be extremely stretched, so we will likely see far more remortgagers reverting to product transfers.
"It's also likely we'll see a change in the pattern of remortgage instructions as the increasing number of movers stop worrying about changing their current mortgage deal.
"This will create a slowdown, partly because of the dominance of five-year fixes in recent years."