Homeowners Given Mortgage Repayment Holidays Into Next Year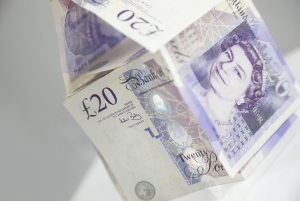 The pandemic's impact on households pushed the Financial Conduct Authority (FCA) to offer a programme to allow homeowners to take a holiday from paying their mortgage. The hope was to soften the impact of the pandemic, especially when the lockdown occurred and kept many from working or at least from working as usual. Now with another lockdown in place, the holiday from payments expected to end this month has been extended into the next year.
Experts have warned that borrowers should be careful in taking the holiday and not see it as the only option to help the household budget.
The payment break allows up to a six month long holiday. The extension offered by the FCA is for those new to taking the holiday option as well as those already taking the temporary payment escape. Homeowners, landlords, and property investors must approach their lender to request the payment deferment of up to six months.
The opportunity to take a break from payments could have helped many property owners from defaulting on their payments. Those taking the payment holiday will be confident their credit history will stay steady and will not be impacted by the break from having to pay their mortgage.
Despite the credit history rating not being impacted, homeowners and other property owners should be aware that lenders could still take into consideration the payment history when considering remortgage and other borrowing approvals.
Experts encourage homeowners to consider and explore the possibility of a remortgage versus taking the holiday offering. There are considerable savings to be found in the current low interest rate remortgage deals.
For those that do take the holiday, it could be helpful to consult with a remortgage broker if a remortgage is being considered after their deferment ends. Brokers work with many lenders and could be knowledgeable as to which lenders are willing to work with those that did take advantage of the repayment holiday.
For those in which the holiday is providing a financial safety net, they should be aware that the programme is put in place for that purpose. No one should be more stressed financially on top of the difficulties of the pandemic and yet another lockdown.
Many remortgaging homeowners have insisted in a recent study that a remortgage offered them peace of mind. Because it is easy to shop online for remortgage offers, possible savings, as well as offers that can convert built up equity into cash for the homeowner, it could be helpful to spend a few moments during lockdown as to whether a remortgage could help.
Perhaps a remortgage would be a helpful alternative, addition, or first option to help the household budget as well as offering peace of mind.