Homeowners Might Have Short Window to Grab Unexpected Savings Despite Rate Hike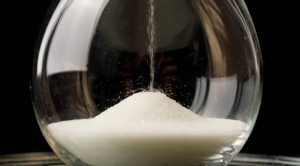 Homeowners, it is time to take notice, as there are banks that are holding back on their own rate hikes. This offers savings that would not have been there. The twelfth increase in a row of the standard base rate by the Bank of England's Monetary Policy Committee (MPC) occurred last week. The base rate rose from 4.25% to 4.5%. Borrowers could expect lenders to quickly make a change to their offerings, but some are not. This will benefit not only homeowners, but home buyers as well. With large levels of debt, it is advantageous to have access to the lowest interest rates possible to save money.
There are many homeowners coming to the end of their mortgage term this year. It was two years ago that home buyers were able to choose from historically low offers from lenders due to the Bank of England's base rate that had reached an all-time historic low of almost zero at 0.1%.
The housing market flourished with activity and many home buyers made the choice of the popular two-year fixed rate mortgage. It locked in the historic low rate for the two-year term and for that time being homeowners were safe from any rate hikes. Move the calendar forward to 2023 and the rate hikes will have an impact when their mortgage terms end.
The low rates of before are no more. The rates of today are the highest in over a decade. The difference in the cost of borrowing could be tremendous for a budget that has not been prepared, and to get prepared experts encourage homeowners to shop online for a remortgage.
Remortgaging can save a homeowner money.
When a homeowner comes to the end of their mortgage term, they have the choice of either a remortgage or allowing the lender to move them to their standard variable rate (SVR). The rate level of a SVR could be double or more the rate level of a remortgage. Also, with a remortgage the homeowner could choose a fixed rate and avoid any further rate hikes. This is a great option for those that prefer a set repayment for their budget rather than changing repayments that come with a non-fixed rate.
Experts are touting two things these days; one is that more interest rate hikes could be on the way and homeowners should be on alert and consider a remortgage.
With a remortgage, a homeowner could save by avoiding the normally higher SVR and avoid any further interest rate hikes by the MPC, which are possible, by choosing a fixed rate deal. Luckily, shopping for a remortgage can be fast and simple. By simply visiting the website of a remortgage broker, numerous quotes from a variety of remortgage lenders could be in hand in minutes to review and compare. Homeowners could also discover an exclusive deal not offered directly from lenders to borrowers. They could also visit individual websites of remortgage lenders to gather quotes to review.
There is no escaping the end of a mortgage term, and no escaping the fact that there are higher interest rates. However, a homeowner could escape from paying more than necessary. The path to saving money is an easy one as it starts with shopping for a remortgage. Doing so sooner rather than later is encouraged, as while some lenders are currently holding off raising their interest rates to reflect the latest increase by the MPC, it might not last.