Homeowners Moving Home in Greater Numbers Rather Than Staying Put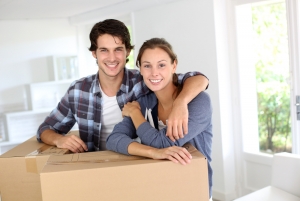 Homeowners, when hit with the pandemic and lockdowns, didn't waste time in making their dwellings more adaptive to their new lifestyle. Remortgages became an important tool in saving money due to the low interest rates available, but also for many homeowners a source of money as they turned their built up equity into cash. Improvements and upgrades were funded to make homes a better place for working from home, learning and studying from home, and for seeking entertainment and new cooking hobbies.
While remortgages offered many benefits to homeowners and were in high demand, it didn't take long for another trend to emerge. Homeowners chose to move home rather than stay put and adjust to their new home living requirements. For some, it was surely necessary as they might not have had a private area for working for home. Others have chosen to bring generational households together to allow quarantining together rather than apart, and that would require more area within the home for families to combine.
There are those homeowners that are seeking to move farther from the city to escape higher populations. Others are seeking gardens and green spaces to offer safe areas for their children and pets to play while restricting possible exposure to Covid-19.
A recent study revealed that a large portion of homes in areas right outside of the capital were purchased by London fleeing people.
For those homeowners close to having their mortgage deal end, remortgages offer many benefits, including as mentioned, the ability to save money. It has been estimated that the average homeowner has saved per their monthly repayment as much, if not more, than £200. With such a substantial savings possible, as well as the ability to get cash in hand with an equity cash release remortgage, shopping online to determine what savings and benefits are available will help motivate a homeowner to take action while lenders are competitive and remortgage products are abundant on the market.
By taking action sooner rather than later, it will allow the homeowner to be patient in getting their remortgage in place when lockdowns and staffing issues could cause a slowdown in business offices handling their process.