Homeowners Offered Better Deals Due to Competition for Their Attention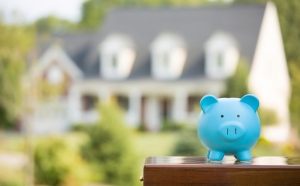 Remortgage brokers and lenders are competing for the attention of homeowners. That competitive environment puts more options and opportunities on the lending market for borrowers. In simply means that if you are a homeowner looking for the best remortgage, there are plenty of options and opportunities available. Therefore, if you haven't found your long term, substantial savings, fixed rate deal yet, then you haven't looked in the right place, because the odds are great it is out there.
Homeowners have recently showed more demand than in the previous months for remortgaging. It isn't that they haven't been remortgaging, just that they haven't turned up in the lending market at the volume that home movers and home buyers have and not at levels seen in years past when there were threats of rising interest rates.
Those that have been securing a remortgage have been interested in fixed rate deals. The reasoning is that interest rates will eventually rise and they want to secure a safety net against paying more than necessary on their property loan. Attention is also on securing long term deals to lock in the low interest rate for many years. There has also been more attention in remortgage deals that offer the ability to release built up equity into cash.
The ability to turn the built up equity into cash is helping homeowners invest back into their property and improve their homes to the levels desired for a pandemic influenced lifestyle. Some might consider upgrading kitchens, adding on or furnishing a home office or home fitness area. Other homeowners might upgrade their garden area to a level that would provide more enjoyment for the family to be together outdoors.
Securing a low interest rate to save money offers an important opportunity in a remortgage. With property values rising in the UK in nearly every region, the opportunity to turn equity into cash is appealing and an added benefit.
Experts encourage every homeowner to shop for a remortgage. Doing so online could offer quick information as to what savings and opportunities are available. Since most will likely find savings are possible, taking action sooner rather than later while competition is present in the lending market could offer savings as well as peace of mind at a time when that is priceless.