Homeowners Offered Mortgage Holiday Extension into Next Year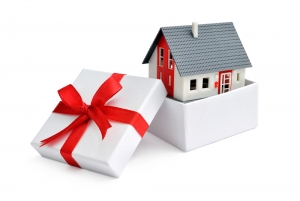 Homeowners were given an early holiday gift in the form of an opportunity. Those that have already sought a mortgage repayment deferral and those still considering it have been awarded an extension. Consumers have until 31 March 2021 to apply for the mortgage holiday extension. The maximum amount of time for the holiday is six months and should end by 31 July 2021. Homeowners are encouraged to apply before the end of January 2021 to take advantage of the entire six month period.
Eric Leenders, the managing director of personal finance with UK Finance, remarked, "Lenders are continuing to provide unprecedented levels of support to help customers through the COVID-19 crisis. As the impact of the pandemic continues to be felt across the country, the banking and finance industry stands ready to deliver ongoing assistance to those in need."
Homeowners seeking the deferral for the six month maximum term must contact their lender directly for information and to put the deferral in place.
When first offered there were 2.6 million mortgage holidays made, and there are approximately 140,000 still in place for those needing financial relief during the pandemic.
Mr. Leenders said, "All customers whose finances are impacted by the coronavirus will be eligible for a maximum of six months of payment deferrals on their mortgage.
"While it will always be in the long-term interest of customers who are able to do so to resume making payments, all lenders will be providing tailored support for anyone who is still struggling."
Of course, homeowners are also encouraged to consider a remortgage. The interest rates attached to remortgages on the lending market are lower than what a homeowner would have been paying when they mortgaged a year or more ago. A remortgage could offer a substantial savings that will go beyond the offered now six months holiday and with a fixed rate the lower found interest rate could be locked in for months and years to come. Currently it is estimated that the average savings homeowners have found with a remortgage is more than £200 per month.
No homeowner will want to be paying more than necessary. A few moments spent online seeking quick quotes from remortgage broker and lender websites could offer the information on what savings and opportunities are available to help leading into the holidays and new year in which the pandemic will most likely still be making an impact on households and the economy.