Homeowners Releasing Equity Into Cash with Remortgage to Increase Home Value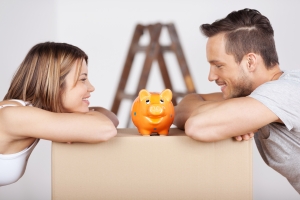 Homeowners have been finding that remortgaging during the pandemic has many positive benefits. For some it has allowed them to find big savings with a lower interest rate, and for others it has allowed them to secure a fixed rate to protect them against rising rates in the months ahead. Some homeowners have reported that remortgaging brought them relief from stress. There are others that are releasing their built up equity into cash for a variety of reasons of which for some it is to make improvements and upgrades to increase the value of their property.
A survey of remortgaging homeowners by NatWest resulted in 19% of those polled reporting they did so to release equity into cash to fund improvements to their home and garden. Upgrades to bathrooms, kitchens, and to improve energy efficiency were also reported.
Over half of the homeowners who remortgaged to improve their property value reported they had added value of up to 20%, and 8% reported increasing value by over 20%
In addition to being able to get cash into hand with a remortgage and complete improvements to increase property value, some could use the cash to build an emergency fund or consolidate debt.
Low interest rates, some at lows not seen in years, are still available from remortgage brokers and lenders. Experts suggest homeowners shop online for quick and easy access to quotes offering possible remortgage deals and savings. It is then suggested that homeowners take action sooner rather than later to take advantage of the chosen deal before it disappears. Many lenders have started pulling their best deals.
With so many possible benefits attached to a remortgage, homeowners are encouraged to put remortgage shopping on their priority list to make the most of opportunities available.