Homeowners Remortgage Early to Save and Gain Peace of Mind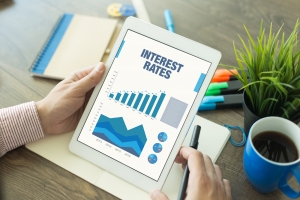 Millions of homeowners have recently had their mortgage term end or are close to their term ending. Those that secured their loan only two years ago will have chosen from rates that were historically low but will now have choices from rates that are higher than in 14 years. If they do not remortgage at the end of their term, homeowners will be moved to their lender's standard variable rate (SVR). Staying on a SVR could mean paying on a rate that could be double or more what might be found with a remortgage. Rather than pay more than necessary, homeowners are encouraged to shop for a remortgage and do so sooner rather than later.
Many homeowners are keen on saving money and are shopping for a remortgage early. Taking on a penalty fee to allow remortgaging with current rates versus waiting until their term ends is a popular strategy. Forecasts are calling for many more rate increases by the Bank of England's Monetary Policy Committee (MPC) despite increases having already occurred during the last seven consecutive meetings.
The Bank's standard base rate was at an all-time over 3oo years historic low last December at 0.1%. It was in December 2021 that the MPC increased the rate to 0.25%. The following MPC meetings resulted in increases of 0.25% until the last two meetings when the increases were 0.50% each. The base rate is now 2.25%.
The next meeting is scheduled for November. There is not a meeting scheduled for October, but the Bank has warned that they will be aggressive to control inflation and could call for an emergency meeting if needed for another rate hike.
While the MPC is concerned with the overall UK economy, as should we all, there is still a need for direct concern for one's personal financial situation. Budgets are going to be hit harder in the months ahead. Energy costs are going to keep causing issues, and even more so as winter arrives. Inflation is at an over 40 year high and is expected to climb into next year before the MPC gains control. The longer inflation rises and remains above the Bank's target of 2.0%, the longer interest rates will be hiked.
Homeowners have an opportunity to take action and save money. When rates are historically low and declining, as they had been for many years, there is not a rush to remortgage as a lender's SVR could be affordable even if not as low as found with a remortgage. However, now with rates rising and SVRs less affordable, if not budget breaking, experts encourage homeowners to shop for a remortgage.
A popular choice among homeowners remortgaging is a fixed rate deal. A fixed rate locks in the interest rate for the length of term. A longer term equates to saving money longer should rates continue to increase.
As mentioned, many homeowners are saving by taking on a strategy of remortgaging early rather than waiting until their term ends and losing out on the low rates available now.
It is easy to discover what opportunities are available through remortgaging by shopping online. It is fast and simple and in a matter of minutes a homeowner could have a quote in hand after visiting a remortgage lender's site. Going from one site to another puts several quotes in hand to compare. Of course, visiting the site of a remortgage broker could put many quotes in hand from a variety of lenders. Brokers could have an exclusive deal not found directly from a lender, so it could be worth the mere minutes to shop with them.
There is not a right choice that fits all homeowners. Rather to move off a SVR, to wait until a term ends, or take on a penalty fee to end a term to remortgage early, the choice is up to each homeowner. The answer might be easy to make or require some consideration, but the first step is to gather information, especially quotes to review and compare.
Financial concerns are certainly here, and for homeowners a remortgage could offer savings and perhaps peace of mind with a safety net against further expenses with each interest rate hike. Remortgage shopping should be a priority of all homeowners, no matter how much of their current term remains or even more so if it has already ended.