Homeowners Remortgage to Save Money and Make Home Improvements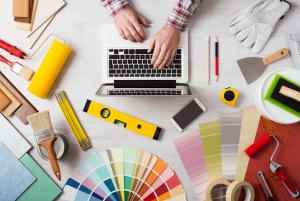 Remortgaging is growing in demand, which isn't surprising due to the many benefits it can offer a homeowner. With the low interest rates being offered, some below 1%, borrowing is amazingly cheap. The lower the interest rate, the greater the savings, and in comparison to what some homeowners are paying on their lender's standard variable rate (SVR) it has been noted that they could be saving hundreds of pounds per month.
The interest rate determines the main cost of a loan. There can be other fees involved, but the interest rate is the primary cost of a loan, including a remortgage. Homeowners that have their mortgage deal end can either choose to remortgage and make a new deal, or they allow their lender to move them to the lender's SVR. Currently a SVR is more likely to have a higher interest rate than a remortgage would offer. Some reports have noted the SVR being double or more than that of a remortgage interest rate.
No one should pay more than they have to, so many homeowners are seeking a remortgage to save money. By choosing a fixed rate deal, the homeowners can lock in the savings for the term of the remortgage. This is a safety net against rising interest rates.
There is also another popular benefit to remortgaging that is in high demand, and that is of choosing to cash out the built up equity in the property. The equity is basically the part of the property that is owned by the homeowner and not under a mortgage or remortgage. The equity can grow due to the amount of the deposit placed when the property was purchased, such as a 10% deposit and a 90% loan. Equity can also grow as the loan is paid month to month. Another way in which equity grows is due to the increased value of a property.
Many homeowners have watched property values increase dramatically during the pandemic. The housing market has been surprisingly resilient and it is due to the strong demand for homes that better suit pandemic lifestyle needs, such as a home with an outdoor garden or with more space in which to work privately from home.
Homeowners that do have built up equity can turn that equity into cash. The cash can then be used as the homeowner desires, and many during the pandemic have invested the money into home improvements. It has allowed homeowners to stay put and turn their current home into their pandemic lifestyle dream home rather than have to consider moving.
With cheap borrowing and equity growth, homeowners have been provided an opportunity to get an equity cash release remortgage to make upgrades and improvements in the home. In turn, some of those improvements have added even more value into the home.
The quick and easy way to discover what remortgage opportunities are available is to check online with remortgage lenders or do a one stop shop and check the websites of remortgage brokers which will offer many quotes from a variety of lenders. With possible quotes in hand, a homeowner can narrow down their choice and take advantage of the current remortgage lending market and join the many homeowners that are saving money and enjoying their newly upgraded home.