Homeowners Remortgaging to Make Pandemic Lifestyle Better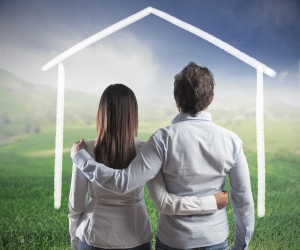 The pandemic has changed how we view and use our homes. For many it has had to become a place where one lives, works, and studies. Baking and cooking is becoming popular and streaming entertainment is more important to do as a family than just on one's mobile phone. Because of the changes in how homes are being used, many are looking to change their abodes to be better suited for their needs. It has helped push a boost into the housing market in spite of the economic impact from the pandemic.
Home buyers are showing strong demand as they have the opportunity to purchase a home with a low interest rate mortgage and climb onto the property ladder versus facing continued rising rental prices.
Some homeowners are moving home. They are doing so to take advantage of the market and downsize, or to upsize as families are choosing to face the pandemic together with grandparents and other extended family. They are also discovering a new property is better suited to their needs than their current home.
Homeowners are not being left out of the opportunity to change and adapt their home to a more comfortable lifestyle in the midst of a pandemic. Many have been remortgaging not only to save money with a lower interest rate, but to turn their built up equity into cash for upgrades and improvements to their property.
The upgrades and improvement are in décor, appliances, painting, furniture, and in some cases upgrading heating and cooling systems. Improved and newly designed kitchens are popular choices. Designated study areas for children and more private office areas for the adults working from home are top choices as well. Entertainment areas for games and online streaming are also desired improvements to the home.
Homeowners considering a remortgage will be motivated by the opportunity to invest into their home and lifestyle while also increasing the value of their property. Due to low interest rates borrowing is cheap making it an even more attractive choice to remortgage. A lower interest rate could cut monthly repayment amounts to a substantial savings level.
Not only could a remortgage offer a more comfortable lifestyle and increase the value of the property with an equity cash release, but also peace of mind with savings from a lower interest rate to pad the family budget.
Experts encourage all homeowners to shop online for information as to what remortgages might be available and what opportunities and savings could be found. It is quick and easy and most remortgage brokers and lenders offer the ability to get a quick quote from their website.
No one should pay more than they have to on their mortgage loan and a lower interest rate remortgage could offer savings. The opportunity to gain a more comfortable lifestyle for the holidays and the new year could offer much in dealing with a pandemic that doesn't look to be leaving us anytime soon.