Homeowners Should Expect Longer Processing Time for Remortgaging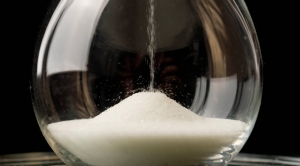 When a homeowner finally finds the best remortgage deal for their situation, the desire to quickly complete the process and secure the deal is of utmost importance. For many the remortgage will offer savings and the sooner the better to start realizing that savings. However, due to the operating restrictions and difficulties for businesses in the midst of the pandemic, a remortgage might take longer than usual. Knowing this, a homeowner should be encouraged to take action sooner rather than later when they find the right remortgage offer.
To speed up the process, a homeowner might want to consider shopping online. By shopping around online with remortgage lenders and remortgage brokers, information of possible deals could be gathered to allow a narrowing down to the best savings possible. Of course, there are many reasons one might want to remortgage besides saving with a lower interest rate. A homeowner might be seeking a fixed interest rate remortgage and/or the ability to turn their built up equity into cash.
No matter the reason for the remortgage, shopping online could be a great place to start as most lenders and brokers allow the homeowner to obtain possible quotes right online.
It is true that most homeowners will, when their mortgage deal ends, be offered a remortgage from their current lender. However, throwing loyalty aside and shopping many offers outside of the current lender could offer up more savings and better deals to consider.
Keeping in mind that a remortgage could take time to process once the best deal is found, experts suggest all homeowners start shopping as soon as possible even those that are a bit out from having their deal end. Those that have already had their deal end and have been moved to their lender's standard variable rate (SVR) are especially encouraged to shop for a remortgage for the opportunity to save money.