Homeowners Sought Out Remortgage Safety Prior to the MPC Rate Hike Meeting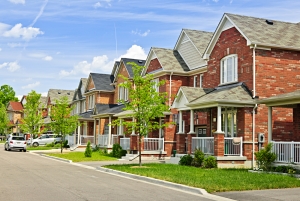 It is no surprise that data being released is showing that homeowners were keen to remortgage and avoid higher interest rate costs prior to the rate hike by the Bank of England's Monetary Policy Committee (MPC). Warnings had started to grow louder that the MPC would increase the rate, even while some doubted it would be that soon. In the August meeting, the rate rose by 0.25% which took the standard base rate to 0.75%. That is three times the amount of the rate at the same time last year.
The ability to save money and not pay more than necessary for a property mortgage lead to a high number of homeowners seeking a remortgage. In fact, some reports revealed that July was the strongest month for remortgages in more than a decade.
Those that did remortgage likely looked to fixed rate deals to escape any future increases during the term of their deal. A safety net against future rate hikes by the MPC was as attractive as saving money with a low interest rate for some.
Homeowners that have yet to remortgage could still find attractive deals even after the rate hike. There are some lenders that have yet to pass along the increase to borrowers. There are some remortgages that while they may have a higher interest rate attached also have incentives that make the deal exactly what some homeowners need to save money and secure their financial health.
Experts encourage homeowners that have had their mortgage deal end, those that are close to having theirs end, and those simply interested in learning how a remortgage could help should take advantage of the simplicity of shopping online. A quick quote could reveal that there are opportunities that should not be missed with current remortgage deals.