Homeowners Taking Advantage of Turning Equity into Cash with Remortgage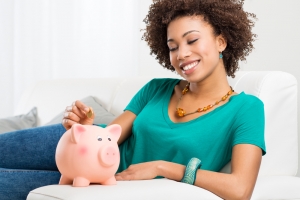 House prices in the UK, according to the latest report from Halifax, showed an increase of 2.4% over the latest quarter to June, but there was a decrease of 0.3% from May to June. The average UK house price is now at £237,110. The housing market continues to show resilience in the months leading up to the second attempt at Brexit, and homeowners are taking advantage of the opportunity to convert their built up equity into cash.
Remortgaging to convert equity into cash has proven to be one of the most popular remortgage products to homeowners.
When choosing an equity to cash remortgage, the homeowner can not only seek a lower interest rate, but also a fixed rate as well. The equity released into cash offers many possibilities for the homeowner since the cash can be used when and on what the homeowner wishes.
Some homeowners choose to consolidate debt, to reinvest into the property for upgrades, to pay for maintenance, or to build an expansion to their home. Others will use the cash to build an emergency fund, or to pay for an expenditure such as a new car or perhaps a dream holiday abroad. There are many homeowners that have used the cash to help pay down a deposit for their children or other family member to buy their first home.
Lenders are still in a competitive mode despite some leaving the mortgage and remortgage lending markets. With less competition for the attention of borrowers, it is thought that some of the best deals will soon be leaving and will be replaced with less attractive opportunities for home buyers and homeowners, but there still remains a variety of deals that a borrower will find helpful for their needs.
The main takeaway is that while opportunity exists, those seeking to get a great remortgage, as well as some cash in hand, the time might be right to take action. At least take action sooner, rather than later, as the calendar draws closer to Brexit.