Homeowners Turning Equity into Cash with Remortgage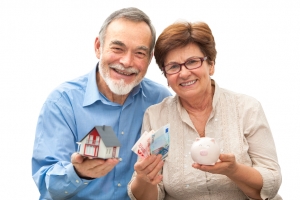 The pandemic has made remortgaging much more than just a path to a lower interest rate. The savings found, which in many cases is substantial, is a much needed relief during the Covid outbreak. In fact, a recent survey reported that homeowners reported having relieved stress and finding peace of mind through remortgaging, whether to discover a lower interest rate and reduce monthly payments, or for some the ability to turn built up equity into cash.
House prices have been on the rise in many regions of the UK and there is not an expectation of any quick tanking of the market. Home buyers and home movers are taking advantage of the lower interest rate mortgages to transfer into a property that better suits their pandemic lifestyle. There has been a need for better inside home areas to work, study, cook, and gather.
Homeowners, too, have been seeking the ability to transform their area. Instead of moving home they are upgrading and improving their living space. Not only is this allowing them to be more comfortable in their house, but they are in most cases increasing the value of their property.
According to the recently released LMS Monthly Remortgage Snapshot for October 2020, over a quarter of the homeowners intended to release built up equity and put cash into hand.
The cash could be used, as mentioned, to upgrade and improve the property, or it could be used to consolidate debt, to stash away into an emergency fund, or to take care of another financial need.
There are attractive remortgages available from lenders and brokers, with brokers in some cases having exclusive deals not offered directly from lenders to the public.
The opportunity to save, gain peace of mind, and in some cases up the level of comfort in the home during the trying pandemic is enough of a reason to shop around for a remortgage. Doing so online can be quick and easy. The benefits could be many and if cash in hand and peace of mind are a few of them, then the time invested in shopping for the best remortgage could be well worth it.