Homeowners Turning to Online Shopping for Low Interest Rate Remortgage Deals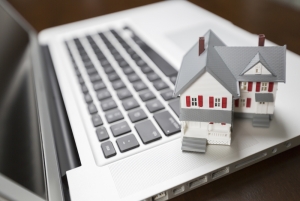 Homeowners are starting to look toward remortgaging more and more. The ability to secure a lower interest rate than what they were previously paying on their mortgage or perhaps cut the interest rate by almost half compared to a standard variable rate (SVR) of a lender after a mortgage term ends could offer some relief to one's household budget. According to a recent report, most homeowners are looking to secure a low interest rate for years ahead and are focusing on five year remortgage deals.
Online shopping for a remortgage is an easy first step for a homeowner that could benefit from saving money.
Experts encourage all homeowners to shop online and discover what remortgage deals are available, but especially those that are close to having their mortgage deal end or those that have already been moved to their lender's SVR. With the ability to get quick quotes online a homeowner can be aware of possible remortgage deals and therefore the level of savings.
Most lenders and brokers will have the ability to get quotes online. Brokers could offer multiple quotes from a variety of lenders as they work with many versus just being the only one. They also often have access to exclusive deals that lenders do not offer directly to the public.
With the Bank of England's Monetary Policy Committee (MPC) cutting the standard base interest rate to an over 300 year low to 0.1%, homeowners should not bypass the opportunity to secure a low rate remortgage and lock in a long term savings for years to come with a fixed rate deal.
Some reports have shown that homeowners could be saving £200 or more per month with a lower interest rate found with current remortgage deals. Such a substantial savings should not be overlooked, and finding out what is available can be done easily by shopping online.