Homeowners Warned to Look Beyond Lowest Interest Rate Remortgages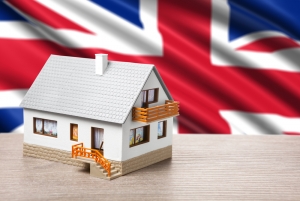 It is the time for homeowners to shop for a remortgage. It's been years since the threat of rising interest rates have been so ominous. At the start of December last year the interest rate was at almost zero and at an over 300 plus year historic low of 0.1%. Due to inflation, the Bank of England's Monetary Policy Committee (MPC) hiked the rate and much earlier than had been expected as the forecast had been for the first quarter of 2022 by many experts. It would not be the last hike rate as more occurred and it is now at 0.75%.
Even a small percentage increase could cause financial difficulties for households. This is true especially at a time when budgets are still being impacted by the global pandemic, supply chain disruptions, higher energy and fuel costs, and inflation higher than it has been in decades.
Rather than pay more than necessary and in an effort to find financial relief, homeowners have the opportunity to turn to remortgaging. Through a remortgage a homeowner could discover a low interest rate and by choosing a fixed rate they could have a safety net in place to escape future rate hikes throughout the term of their deal.
Because the interest rate in basic terms determines the cost of borrowing, it would seem that a homeowner or even a home buyer should keep their eye on the lowest interest rate remortgage or mortgage possible. However, the lowest rate could be the less affordable than what it appears.
The lowest rate offer from a lender could be tied to higher fees. Taking into consideration the costs involved, the borrower could discover that a rate slightly higher with lower fees could offer more savings overall.
That is why experts encourage homeowners to consider multiple offers and calculate what fees as well as savings are involved in the deal. Then the deal with the overall best savings is revealed.
There are of course some reasons where the savings involved with the lowest interest rate is not the only consideration. Some homeowners are seeking a fixed rate remortgage with the longest term possible due to the long expected economic struggle with the level of inflation right now. Others might be seeking to cash out their built up equity with an equity cash release deal.
No matter the deal sought, considering many deals will help a homeowner best consider their offers and discover the best remortgage for their needs. The easiest way to start is going online to shop with lenders. Quick quotes could be obtained to review for possible deals. Getting online quotes from remortgage brokers offers quotes from many lenders in one stop shopping.
It is definitely a great time to shop for a remortgage and discover what deals are available and it is smart strategy for all homeowners. Of course, as suggested, it is also smart strategy to consider not only the lowest interest rate remortgage, but perhaps deals with slightly higher interest rates and lower fees for the best deals overall.