Homeowners Warned To Not Overlook This One Thing When Remortgaging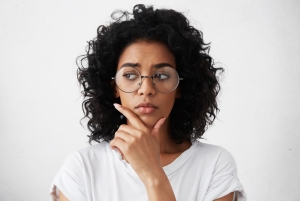 Homeowners are shopping for remortgages and there is a good reason that demand is so high for remortgage lending. The Bank of England's Monetary Policy Committee (MPC) has been responding to the high rate of inflation by increasing the standard base interest rate. It has been raised in the last four consecutive MPC meetings. What was the lowest ever interest rate in the 300 plus year history of the Bank in December of last year of 0.1% has been increased to 1.0%.
It should be noted that at the last meeting of the MPC that some members would have preferred the increase be 0.50% versus the voted for 0.25%. That means the rate could have been 1.25%. Any increase at this time could have an impact on household budgets.
Not only is borrowing more expensive, but so is fuel and energy costs, food, and other goods. Wages are not keeping up with inflation, which is expected to reach 10.0% soon, and many are still recovering from the financial blow that was dealt by the global pandemic.
With the ability to save money, possibly build a safety net against rising interest rates, and for some the offer to have peace of mind, no wonder homeowners are eager to remortgage. So much so, that some homeowners are choosing to pay a penalty and end their mortgage term early to allow them to choose a current remortgage offer versus facing possible higher rate remortgages when their term is due to end.
Because of the opportunities offered by a remortgage, experts encourage all homeowners to shop around for a remortgage sooner rather than later. By doing so online, the process can be quick and easy. In a matter of minutes, a homeowner could visit a lender's website and obtain a remortgage quote to review. They could also visit a remortgage lender website and receive several quotes from a variety of lenders in which to compare and narrow down the best remortgage offer for their needs.
By choosing a fixed rate remortgage, which is popular right now, borrowers could lock in the chosen interest rate offer for the term of their deal. Doing so allows the homeowner to know they are locked in to a rate and will not be impacted should the MPC raise rates again or perhaps many times this year and next to control inflation.
Shopping for a remortgage is simple online and the information offered by online quotes could be quite helpful to a homeowner. However, there is one thing that homeowners shopping for a remortgage should not overlook. It is easy to be focused on the lowest interest rate offerings, but that could be a mistake. When shopping for a remortgage, homeowners should not overlook the cost of fees involved in a deal.
The lowest interest rates often have deals that involve higher fees. By choosing a slightly higher interest rate deal with lower fees the savings could be bigger. The deal should be considered in whole as in balancing the fees along with savings to discover the true savings and the very best deal for the homeowner.
However, as mentioned, currently savings are not the only benefit of a remortgage, for a longer term with a fixed interest rate could offer not only the ability to escape rate hikes, but offer peace of mind as well.
Remortgaging could offer different benefits to different homeowners and that is why shopping online could be helpful. No natter the reason why to remortgage a homeowner may have, or the benefits they discover, it would be important to look at all a deal could offer besides just the low internet rate. Perhaps for some homeowners, a different deal offers more important benefits than just saving money, especially in this uncertain economic time.