Homeowners Will Continue to See Property Value Growth Next Year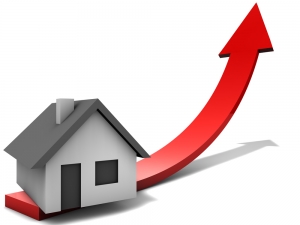 This year has brought an amazing amount of growth to property values. Not only has it helped build homeowner investments, but it has helped put those homeowners into a category of more attractive remortgage offers. As the property value grows, the divide between the amount of a loan and the value of the property narrows. The loan to value or LTV is one part of determining which remortgages a homeowner can choose from, and the narrower the loan to value the better the remortgage offers.
There are other benefits of rising property values, including the opportunity for homeowners to turn their built up equity into cash with a remortgage. Not only could the homeowner discover a lower interest rate and save money, but in choosing an equity cash release remortgage their built up equity could turn into money in hand.
The homeowner could use the money for whatever need desired, and many have noted they intend to use the cash to improve and upgrade their home.
There could have been a less optimistic forecast for the housing market and property values, especially with rising interest rate warnings and the unknowns associated with the Omicron variant of Covid-19. However, it is expected that home buyers will continue to show strong demand.
While demand is forecasted to continue to be strong, it is not likely it will be as fast paced as this year with records reaching new highs almost monthly.
Also, there is likely to be relief in the market as more homes come onto the market to sell. Supply has been weak in relation to the strong demand from buyers. More property choices will be welcomed, will keep hopeful home buyers interested in the market, and will help bring down asking prices. Lower pricing on for sale properties will help keep and draw back in the first time buyers that were priced out of the market.
A report from property lister Rightmove, revealed that the average asking price of a home had dropped by 0.7% in the past month. Even a short reduction can make a big difference and put homes into more affordable ranges for home buyers.
It would be hard to beat the level of home buying seen in 2021. UK Finance reported this year would peak at £316bn. If so, it will be an increase of 31% over 2020. Next year has an expected decrease to £281bn.
The current average asking price according to Rightmove is £340,167. A drop from the £342,401 reported last month.
Of course, anything could happen and yet another resilient year in the housing market for 2022 could surprise the experts much like 2020 and 2021 have done during a global pandemic. Any continued growth in the housing market is good news for homeowners and their plans to remortgage to save money and perhaps secure a fixed rate deal to escape rising interest prices of next year.