Hopeful Home Buyers Tired of Brexit and Returning to Housing Market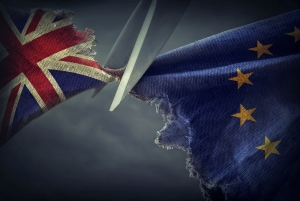 Hopeful home buyers appear to be fulfilling their own dreams rather than wait on government to figure out Brexit. They are returning to the market and that could be more helpful to the economy than Brexit being concluded. According to Rightmove, the average house price increased by almost £3,500 in April. This makes it the largest increase month to month in over a year.
Home sellers are being optimistic as well. The online property lister reported new to the market properties increased by 1.1%. This is the largest increase in new listings coming into the housing market since March of last year.
The average house price is now £305,449.
Estate agents report that home buyers and home sellers have been putting their lives on hold for too long and it appears they are ready to move onward and overlook the gloom and doom expectations of some experts. Things are certainly not back to normal and the market is subdued, but the outlook is much more optimistic than expected.
Rightmove director, Miles Shipside, remarked, "The rise in new seller asking prices reflects growing activity as the market builds momentum, egged on by the arrival of Easter."
Mr. Shipside added, "They are often second-steppers out-growing their first property and it gets harder to postpone a move with growing children. They may have already delayed for a year or two waiting for Brexit clarity, and understandably their patience is wearing thin."
Spring is usually offers a boost to the housing market as the weather warms up and the days lengthen. It could be that the Brexit delay may produce a better spring boost in the market than years past.
Homeowners are expected to gain more optimism as well and start showing up to take advantage of remortgage opportunities. Even those that have been held prisoner to their current mortgage deal will soon find an easing in lending and opportunities will extend to more homeowners than before.