House Price Growth Slows in the Month of December as Brexit Inches Closer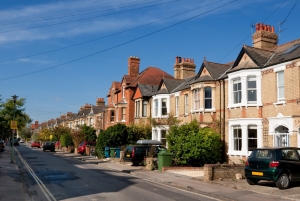 Recently released figures from the UK housing market illustrate a market which is still blanketed with uncertainty after house price data in December. House price growth for the month totaled 0.5% which is compared with 2.7% in the year prior. Overall, house prices actually fell compared with the month of November. The capital city of London saw a decline in property prices of 0.8% in the last month of the year, bringing the average property price to £466,988, according to Nationwide.
The average house price across the country fell in December to £212,281. This is a modest decline from the average house price in November which was £214,044.
Although house prices are sitting in relatively the same spot currently as time passes, remortgage is still an item of interest by house owners. Across the country, property owners are finding lenders in a match to offer creative deals.
Many are offering deals featuring low interest rates as well as specials on administrative costs like closing costs, valuations, legal fees, and more. Cash back remains popular with lenders as property owners caught in a wave of uncertainty remain on the fence in regard to big real estate decisions.
Remortgage demand is expected to remain strong through the year and according to some housing experts see a surge following the day of Brexit which is March 29.
An overwhelming number of housing specialists feel this year is almost a complete year of uncertainty and indecision due to waves of concern caused by Brexit. Some feel the pressure of determining what will take place in the short term will only be relieved by the coming and going of the end of March 2019.