House Price Growth Subdued but Market Attractive to First Time Buyers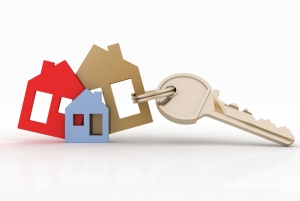 House prices rose by a modest amount in the last twelve months according to Nationwide. The subdued market is likely due to the uncertainty of Brexit. However, the economic environment has been attractive to first time buyers as they are capable of securing low interest rate mortgages, lower deposits, lower house prices, and assertive home sellers.
Nationwide's average house price report revealed that in the last year the increase was only £650. The year on year comparison and month to month comparison of the average house price increased by 0.3%. The average house price with the 0.3% increase grew from £217,010 to £217,663.
The market was boosted by first time buyers. In fact, first time buyers have increased to a volume that is almost at the normal level before the economic crisis. House movers were not as active in the market.
Robert Gardner, Nationwide's chief economist, remarked, "Taking a longer-term view, housing market activity has been broadly stable in recent years, with the number of properties changing hands equal to around 5 per cent of the total number of homes in the UK.
"This turnover rate of around 5 per cent is significantly higher than the lows seen in 2009, but is still well below the rates of 8 per cent seen pre-crisis."
Mr. Gardner also remarked that Brexit will have an impact on the market and the global economic market.
For those hopeful home buyers that are looking to climb onto the property ladder, experts encourage them to look closely at the opportunities available and take advantage now if it is right for their situation.