House Prices Decline but Data Reveals Home Buyers are Staying Motivated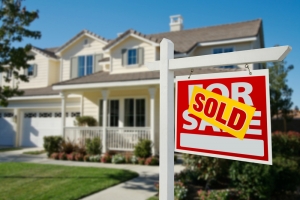 House prices are forecasted to decline as affordability becomes an issue for hopeful home buyers. Yet, buyers are still showing up in the UK housing market as the opportunity to buy before interest rates rise further is a motivation for some. There is also the desire to buy for the same reasons as showed during lockdowns as many home buyers still express interest in finding more space in a new home. The latest house price data from Halifax reported between August and September a decline of 0.1% but taking a hard look at the data reveals more.
The average house price for September was recorded at £293,835. It is a decline from the previous month of £293,992, which as stated earlier was a 0.1% decrease. There may have been a slight decline, but the fall was from a record high during rising interest rates, low supply of available properties on the market, and inflation that is the highest it has been in decades.
Halifax reported the reduced average took the annual rate of house price growth to 9.9% down from the previous month of 11.4%.
Home buyers are now facing fewer mortgage products as lenders pulled many offers after the government reported tax cutting with their mini budget announcement. Fewer choices for borrowers reveals the lending environment is adjusting to the risk of lending. It could result in a tightening of the lending market.
In September, the average interest rate used for reporting the Halifax index was 3.6%, but it has now increased to an average of 6.0%. For clarity, an average 80% loan to value mortgage has a monthly repayment of £1,400 for an average priced property while the average last autumn was £850.
Experts believe the Bank of England's Monetary Policy Committee (MPC) will push the standard base rate to over 5.0% next year in the fight against inflation. The current base rate is 2.25% which is the highest it has been in 14 years. The rate has been increased during each of the last seven consecutive MPC meetings and there are more to come.
The next meeting of the MPC is scheduled for November and another for December. Borrowers, both home buyers and homeowners seeking remortgages, are sure to rush to claim a deal from current available interest rates rather than face higher ones in the near future.