House Prices Decline but Home Buyers Could Remain Focused on Housing Market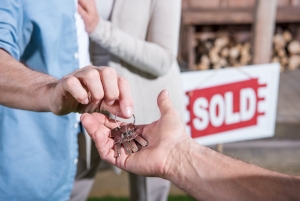 UK house declined in January by 2.9% from December according to Halifax. The average house price dropped to £223,691. Halifax had reported a 2.5% increase in December. The January drop is the largest since April 2018. Much of the cause of the decline is being blamed on Brexit and the uncertainty for the economy.
The three months to January house prices were 0.8% than the same time period last year.
The decline in January also marked the second time in the last three years that the first month of the year was tied to a decline in the average house price.
Russell Galley, Halifax managing director, remarked, "This could either be viewed as a story of resilience, as prices have held up well in the face of significant economic uncertainty, or as a continuation of the slow growth we have witnessed over recent years.
"There is no doubt that the next year will be important for the housing market with much of the immediate focus on what impact Brexit may have. However, more fundamentally it is key underlying factors of supply and demand that will ultimately shape the market."
According to experts the supply of new properties coming on to the market is low. This push in demand, as well as low interest rates, could help keep hopeful home buyers interested in the housing market.
Along with attractive mortgage deals for home buyers there are also attractive remortgage deals available for homeowners. The Brexit uncertainty is also impacting demand of homeowners for lending as they are expected to begin a rush to remortgage to gain a security net against rising interest rates in 2019 and a possibility of tightened lending.