House Prices Have Grown in UK Areas by Triple Digits in Last Two Decades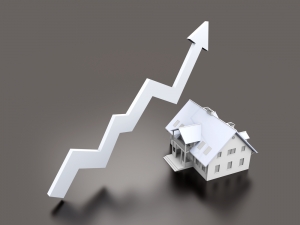 It's no secret that house prices have been soaring in most areas of the UK. There are some areas though that have increased drastically as demand has outgrown supply in the housing market. According to a new report, out of data for 112 cities and towns across England and Wales, some increases have been in the triple digits.
The Office for National Statistics (ONS) data revealed that house prices in Brighton and Hove have jumped 490%. The average house price has jumped in two decades from only £50,000 in 1995 to £295,000 in 2015. The increase for Cambridge was reported at 414% in the same time period.
The London house price average grew from £83,000 to £380,000 which is an increase of 358%.
The area with the least amount of growth out of the 112 cities and towns studied was that of Burnley, Lancashire which since 1995 has seen the average house price grow by 148% to £78,000. The next in line was Bradford, West Yorkshire with an increase of 163% to £100,000.
The ONS report said, "Cambridge and London both saw median house prices increase by over £100,000 (between 2010 and 2015). By contrast, median house prices in Swansea and Southport both declined by £5,000 over the same period."
In the last five years, house prices in Cambridge grew the fastest by 47%, followed by London with a five year increase of 38%.
House prices over the remaining months of 2016 are expected to show steady increases, especially in London and other commuter areas.